Alpha 2 Macroglobulin Therapy
Conveniently located to serve the areas of Greenville, SC, Spartanburg, SC, Columbia, SC, Anderson, SC and Asheville, NC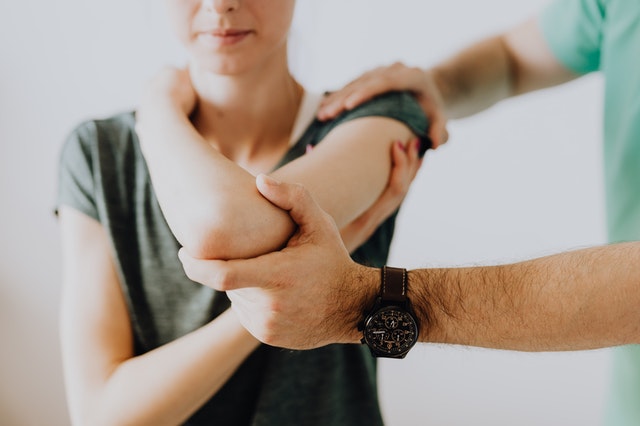 Alpha-2 macroglobulin (A2M) injections are a minimally invasive therapy that uses your blood plasma proteins to restore and repair cartilage. The treatment helps to stop cartilage deterioration by eliminating harmful enzymes within a degenerative joint. [1] Many people have discovered the wonders of this non-surgical treatment that restores joint health and aids healing. If you're experiencing arthritis or other bone degeneration ailments, schedule an informative consultation with Dr. Haasis at Advanced Regenerative Medicine Center of the Carolinas. Or, call (864) 775-5682 to reach any one of our offices.
About
Cartilage is a flexible protective cushion for the joints. It protects the ends of the bones from rubbing against each other. Unfortunately, it slowly breaks down with age, weight gain, or injury. As a result, your range of motion may be compromised because of pain, inflammation, or stiffness. Treatment options currently on the market for relieving pain and inflammation are sometimes invasive or costly. A2M treatment has emerged as one of the most effective solutions in managing pain, restoring function, and stopping the progression of bone ailments.
Alpha-2-Macroglobulin is a naturally-occurring protein found in the body. It is produced in the liver and circulates throughout the bloodstream. It is a broad spectrum, multi-purpose protease inhibitor that protects against cartilage breakdown caused by enzymes that damage joints and cause inflammation. [1][2][3] To start, Dr. Haaais will draw your blood where it will be run through a centrifuge to separate blood cells. When injected into the treated area, the A2M will capture and inactive these chemicals that cause joint breakdown and cartilage damage. Once trapped by A2M, the body does its part by removing them naturally.
Benefits
A2M injections are a viable alternative to restoring joint function and reducing pain. They have helped countless patients enjoy life without affliction. You can also benefit from:
Reduced inflammation, pain, and swelling
Enhanced joint function, flexibility, and motion
Prevents breakdown of cartilage
Quick, minimally-invasive procedure
Facilities tissue growth
No need for anesthesia, incisions, or downtime
Candidates for A2M
A2M therapy helps patients escape chronic pain. Those who have exhausted treatment options or are unwilling to go through invasive measures should also seek treatment. There are a few things to be mindful of when considering treatment.
Patients should:
Be seeking an alternative treatment for a diagnosis of osteoarthritis, arthritis, joint injury, or other bone or joint degeneration condition
Be free of any blood diseases
Not be pregnant
Be in relatively good health
Relieve your pain and consult with Dr. Haasis. Or call (864) 775-5682 to reach any of our offices dotted throughout the Carolinas.
Personal Consultation with Dr. Haasis
Your consultation will occur at our warm offices in Greenville, SC; Spartanburg, SC; Columbia, SC; Anderson, SC; Asheville, NC. The meeting will discuss your ailments in great detail so we can develop an appropriate treatment plan. Next, a brief examination of the affected areas will be conducted. After we've identified an approach, we'll discuss how the procedure works and how you can relieve your pain. 
Procedure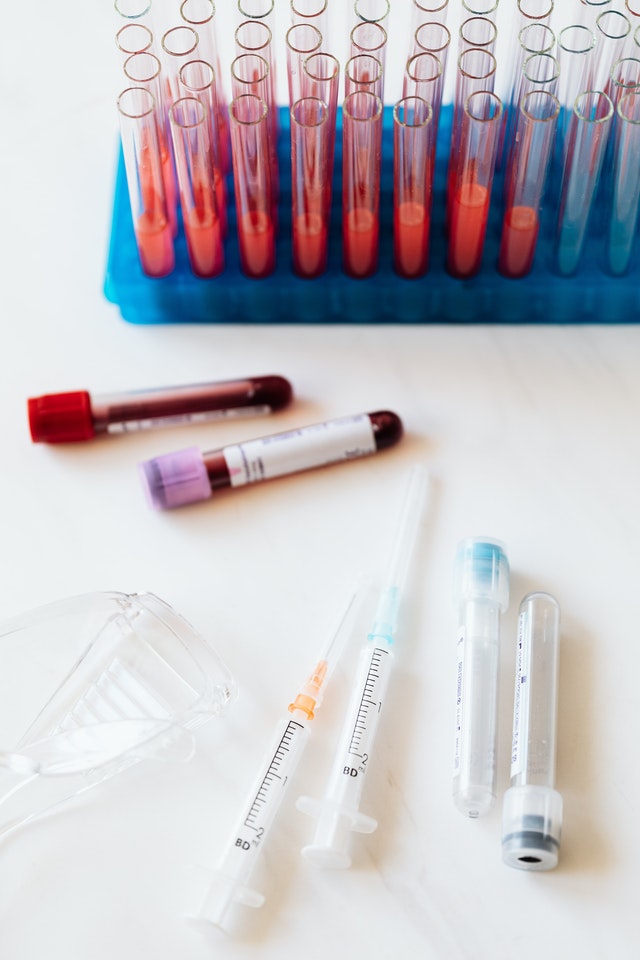 Upon arrival, we'll get you situated in our treatment room. Before we start, a local anesthesia will be applied to the treatment area. Therapy begins by drawing blood from the patient's arm. Next, the blood is sent through a centrifuge to separate its essential components. [3] Then, the plasma is filtered to isolate the yellow plasma further to create the A2M treatment. The A2M is prepared into a syringe and injected into the joints or injured site. Alpha-2 macroglobulin injections work by trapping and destroying the catabolic enzymes responsible for causing joint damage. [2] Once trapped, they are quickly removed by the body. Once complete, we'll bandage the injection site and you're free to go home. Your treatment should take place in under an hour.
Recovery & Results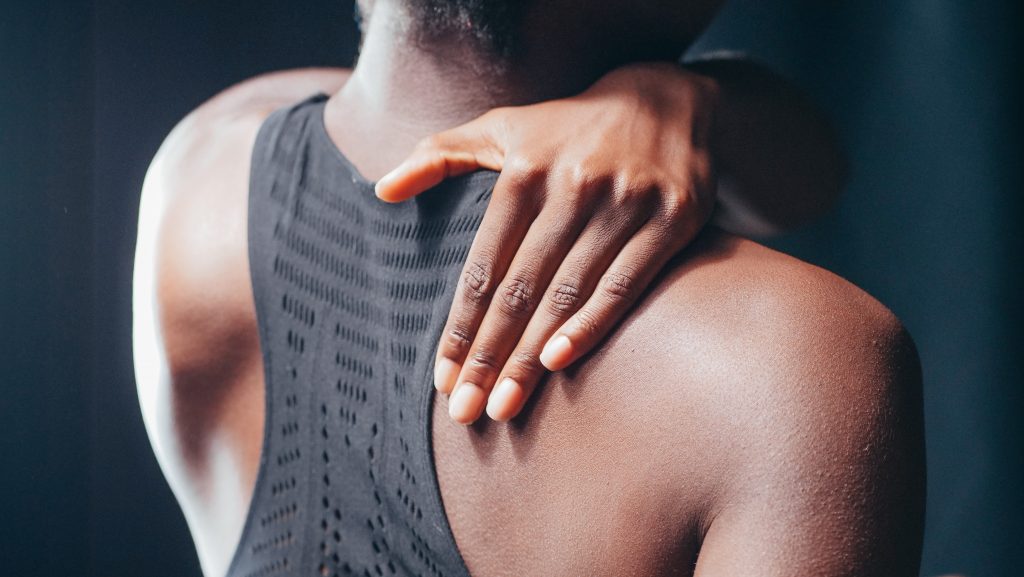 A2M treatments may cause mild stiffness and swelling for up to a week. Usage of anti-inflammatory medications is discouraged for up to two weeks to allow for your natural inflammatory response.
Patients should notice pain relief within the first 48 hours after treatment. The healing process will continue progressively over the next few weeks. Some patients may require additional sessions once every 6-12 months to experience longer-term relief. Dr. Haasis will determine this at your consultation.
Cost
The final cost of your Alpha-2 macroglobulin treatment will vary based upon the number of areas treated and the amount of sessions needed. A consultation with Dr. Haasis will provide an accurate quote.
FAQ
Will the Treatment Hurt?
Patients may experience mild pain during treatment. However, we'll administer a local anesthesia before we start for your comfort. 
References
Cuellar, J. M. (2017). Intradiscal Injection of an Autologous Alpha-2-Macroglobulin (A2M) Concentrate Alleviates Back Pain in FAC-Positive Patients. Orthopedics and Rheumatology Open Access Journal, 4(2). https://doi.org/10.19080/oroaj.2017.04.555634
Wang, S., Wei, X., Zhou, J., Zhang, J., Li, K., Chen, Q., Terek, R., Fleming, B. C., Goldring, M. B., Ehrlich, M. G., Zhang, G., & Wei, L. (2014). Identification of α2-Macroglobulin as a Master Inhibitor of Cartilage-Degrading Factors That Attenuates the Progression of Posttraumatic Osteoarthritis. Arthritis & Rheumatology, 66(7), 1843–1853. https://doi.org/10.1002/art.38576
Zhang, Y., Wei, X., Browning, S., Scuderi, G., Hanna, L. S., & Wei, L. (2017). Targeted designed variants of alpha-2-macroglobulin (A2M) attenuate cartilage degeneration in a rat model of osteoarthritis induced by anterior cruciate ligament transection. Arthritis Research & Therapy, 19(1). https://doi.org/10.1186/s13075-017-1363-4