Daisy Herbal Vitamin Supplements
Conveniently located to serve the areas of Greenville, SC, Spartanburg, SC, Columbia, SC, Anderson, SC and Asheville, NC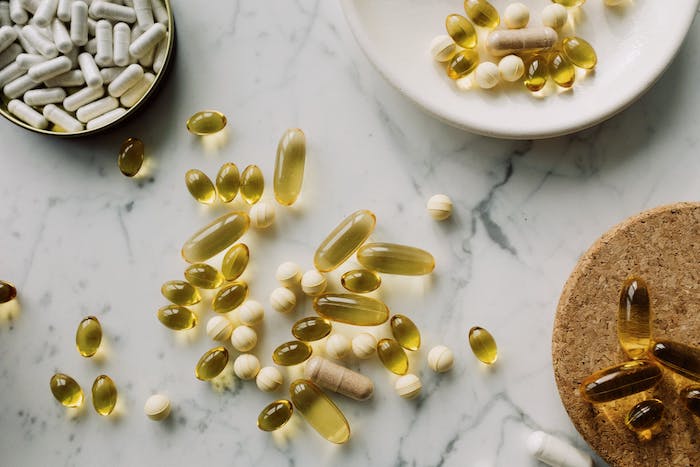 We Are Nature's Apothecary
Daisy Herbal Supplements are encapsulated herbs and vitamins that may complement a healthy diet to promote optimum health and well-being. They are made with premium quality herbs and botanicals, selected to provide superior potency. We offer single herb capsules and herbal formula capsules, many of which are made with certified organic and wild-crafted herbs. Our herbs are encapsulated in "0" vegetable capsules, containing no inactive, artificial substances or fillers. They are suitable for vegetarians. Taking herbal remedies and supplements in capsule form is an easy and convenient way to get the nutrients one's body needs.
Dr. Haasis and Daisy Institute want to help invigorate your life the natural way, with quality herbs and vitamin supplements. We serve our South Carolina community and beyond with the finest natural remedies. Live your most brilliant life with Daisy. Contact us to learn more about our amazing array of superb supplements. 
About
People have used medicinal plants for millennia in cultures all across the world to address a wide range of medical conditions. An herb, or botanical, is a plant or part of a plant that people use to try to stay healthy or to treat health conditions and illnesses. An herbal health product or supplement, also called a botanical product, is a type of dietary supplement that contains one or more herbs.[1] They are available in many forms, including in tea bags, capsules, tablets, liquids and powders.
Herbal medicine is considered to be one of the most ancient forms of healing. From the earliest times, herbs have been prized for their pain-relieving abilities. Today we still rely on the curative properties of plants in about 75% of our medicines.[2] Over the centuries, societies around the world have developed their own traditions to integrate plants and their uses into everyday wellness. Some of these traditions may seem strange and magical, others appear rational and sensible, but all are attempts to overcome illness and suffering, and to enhance the quality of life.
Benefits
Taking supplements in addition to a healthy diet and exercise program supports total mind and body wellness. It will take a month of consistent herbal use to correct one year of the problem's effects. One reason that herbal remedies are so popular is that plant medicines are safer and cause fewer side effects than conventional ones. However, herbal remedies are not always safe, and like medicines of every kind, they need to be used with care.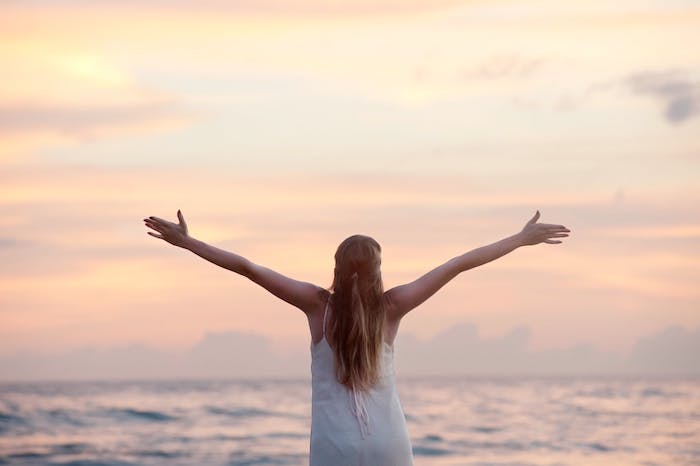 Herbal medicine often complements conventional treatments, providing safe, well-tolerated remedies for chronic illnesses. Following a few simple rules will normally ensure your safety whilst seeking the benefits of any herbal remedy. In some cases, herbal remedies can cause harm, and a handful of medicinal herbs have been shown to interact with conventional medicines. If at any time you think that you are reacting badly to an herbal remedy, stop taking it immediately and contact a qualified healthcare provider. We recommend consulting with your physician before using herbal remedies so that you can suss out your specific needs and avoid any conflict with the conventional medications you might be taking.
Herbs and Body Systems
One of the most common ways of classifying medicinal plants is to identify their actions and to the degree to which they affect different body systems. For example, herbal medicines may be a sedative, antiseptic or diuretic.[3] Herbs often have a pronounced action on a particular body system, for example, a plant that is strongly antiseptic in the digestive tract may be less so in the respiratory tract. Examples of how herbs may work within the body are given below.
Skin
Disinfect the skin, reduce itchiness, redness, and soreness, tighten the skin, aid the healing of cuts, wounds, and abrasions.
Immune System
Encourage the immune system to ward off infection.
Respiratory System
Help the lungs resist infection, stimulate the coughing up of mucus, soothe irritated membranes, relax bronchial muscles.
Endocrine Glands
Help the body adjust to external pressures and stress, stimulate production of hormones, encourage or regulate menstruation.
Urinary System
Disinfect the urinary tubules, tighten and protect the urinary tubules, stimulate the flow of urine.
Musculoskeletal System
Relieve joint and nerve pain, reduce swelling in joints, relax tense and cramped muscles.
Nervous System
Support and strengthen the nervous system, relax the nervous system, reduce nervous activity, increase nervous activity, improve nerve function and tone, and help to restore the nervous system as a whole.[4]
Circulation & Heart
Some supplements slow heartbeat rate, while others increase it; some improve the regularity and strength of the heart's contractions, improve the circulation of blood to the extremities, encourage blood flow to the surface of the body, promote sweating, and lower blood pressure. Herbal medication can relax the muscles, helping to lower blood pressure.
Digestive Organs
Protect against infection, tighten up the inner lining of the intestines and create a protective coating over them, stimulate secretion of digestive juices by the stomach and intestines, relieve gas and cramps, improve the flow of bile into the intestines, stimulate secretion of bile by the liver, soothe the digestive system and protect against acidity and irritation, stimulate bowel movements, protect and support the stomach.
The human body is an incredible complex of electrical, chemical and mechanical systems. it must function harmoniously if good health is to be maintained.[4] In health, the body has a seemingly infinite capacity, via its controlling systems, to adjust and change to external pressures. This ability to adapt to the external world while the body's internal workings remain constant is known as homeostasis. Herbs work with these complex body systems to help the body adapt more effectively to stress and strains of all kinds: physical, mental, emotional, and even spiritual. They are effective because they work in tune with the body's processes.
Best Uses for Our Herbal Supplements
Our line of herbal supplements are the natural way to treat a wide variety of issues.
Alfalfa Leaf
Kidney health
Anti-inflammatory properties
Urinary tract health
Healthy cholesterol levels
Digestive health
Issues relating to menstruation and menopause
Ashwagandha Root
Chronic stress
Anxiety and tension
Clarifies the mind, calms and strengthens the nerves, promotes restful sleep
Strengthens and supports physical and mental performance
Anti-inflammatory properties
Immune function
Astragalus Root
Immune function
Healthy aging
Longevity
Kidney support
Relieves fluid retention
Bilberry Leaf
Vision health
Circulatory disorders
Antidiabetic
Antiseptic
Antioxidant
Digestive problems
Cayenne Pepper
Effective pain relief in arthritis and headache
Skin health
Stimulant
Relieves muscle spasms
Relieves gas and colic
Damiana Leaf
Sexual restorative
Antidepressant
relieves gynecological problems
Urinary antiseptic
Mild laxative
Dandelion Root
Digestive health
Diuretic
Detoxifying remedy
Anticancer activity
Constipation
Devil's Claw Root
Pain management
Anti-inflammatory properties
Cardiovascular health
Echinacea Purpurea Root
Powerful immune system booster
Viral & fungal infections
Allergies
Detoxifying
Garlic
Bronchial infections
Lowers cholesterol levels
Lowers blood pressure levels
Digestive infections
Reduces blood clotting
Ginger
Anti-inflammatory
Digestive health
Respiratory conditions
Circulatory stimulant
Reduces muscle pain
Saw Palmetto Berry
Testosterone boost
Prostate health
Anabolic action
Male tonic
St. John's Wort
Pain management
Anti-depressant
Anti-viral
Anxiety
Anti-inflammatory
Turmeric
Anti-inflammatory
Lowers cholesterol levels
Circulatory disorders
Anemia (iron-rich)
Anti-oxidant properties
Valerian Root
Sedative
Effective relaxant
Relieves chronic anxiety & insomnia
Relieves muscle spasms
Lowers blood pressure
Complementary Procedures: Intravenous Vitamin Therapy
Daisy Institute now offers the Myers' Cocktail I.V. vitamin therapy. This amazing modality will reinvigorate you from the inside out! Developed by Dr. John Myers, the unique blend of intravenous vitamin supplements is administered directly into the bloodstream. The "Cocktail" includes magnesium, calcium, B-vitamins (including B12), and Vitamin C and is given by a slow I.V. push. The slow infusion delivers concentrations of nutrients that are not obtainable with oral administration.[5]
The Myer's Cocktail Treats a Wide Array of Issues
Depression
Asthma
Migraines
Fatigue
Fibromyalgia
Muscle spasms
Upper respiratory tract infections
Allergies
Cardiovascular disease
Promote Optimum Health and Well-Being
At Daisy Institute, we are nature's apothecary. We provide the best in natural herbal supplements and vitamin injections to help you feel your best! Promote optimum health and well-being the natural way, with Daisy.
FAQ
How does a Myers Cocktail make you feel?
After a good night's sleep, you will wake up feeling amazing. Many patients report a sense of calm and ease in the mind. You will feel clear, awake and refreshed. Your skin and spirit will glow with wellness. 
References
McKenna, D. J., Jones, K., & Hughes, K. (2011). Botanical medicines: the desk reference for major herbal supplements. New York: Routledge.
Lakhan, S. E., & Vieira, K. F. (2010). Nutritional and herbal supplements for anxiety and anxiety-related disorders: systematic review. Nutrition Journal, 9(1). doi: 10.1186/1475-2891-9-42
Wallace, G., Jodele, S., Myers, K. C., Dandoy, C. E., El-Bietar, J., Nelson, A., … Howell, J. C. (2018). Single Ultra-High-Dose Cholecalciferol to Prevent Vitamin D Deficiency in Pediatric Hematopoietic Stem Cell Transplantation. Biology of Blood and Marrow Transplantation, 24(9), 1856–1860. doi: 10.1016/j.bbmt.2018.05.019
Gaby, A. R. (2006, May). Case report: seasonal allergic rhinitis treated with intravenous nutrients. Townsend Letter: The Examiner of Alternative Medicine, (274), 29.
Gaby, A. R. (2001, November). Intravenous nutrients relieve the symptoms of fibromyalgia. Townsend Letter for Doctors and Patients, (220), 14.