Joint Pain Relief
Conveniently located to serve the areas of Greenville, SC, Spartanburg, SC, Columbia, SC, Anderson, SC and Asheville, NC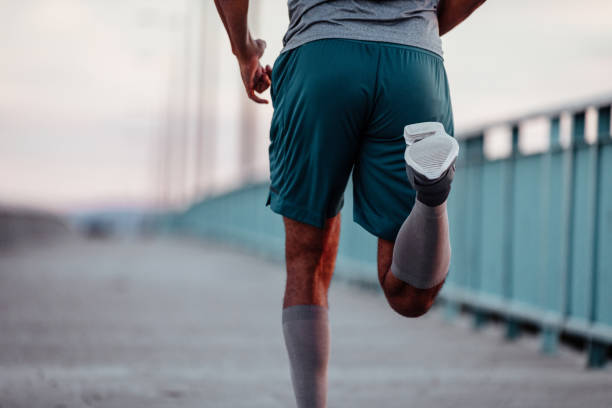 Joint pain relief is a non-surgical method of alleviating pain and discomfort in the body's joints. Through the application of stem cells, we can utilize the body's own healing systems to repair and stall the erosion of tissues like cartilage. Stem cell therapy for joint pain relief aims to slow and repair damaged cartilage, reduce inflammation, and decrease pain. At Daisy Stem Cell Therapy, we use allograft stem cells. Allograft stem cells come from donor placentas separate from the patient.
What Is Joint Pain?
Joint pain is any physical discomfort that can be derived from either the joints themselves, the tendons, ligaments, or all of the above. A lifetime of movement can take its toll on your cartilage, the smooth, shiny, white connective tissue that covers the ends of the bones.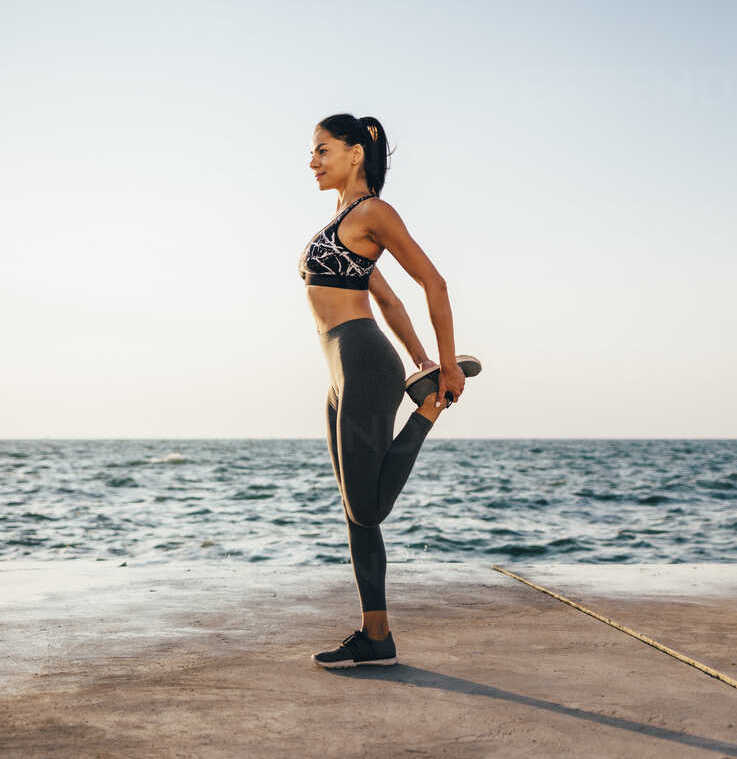 The degeneration of this cartilage can lead to arthritis and result in chronic inflammation of the joints. Studies have shown that people with chronic joint pain are at increased risk of pain in multiple joints in no specific pattern.[1]
Conveniently located to serve the areas of Greenville, SC, Spartanburg, SC, Columbia, SC, Anderson, SC, Asheville, NC, Stem Cell Therapy is proud to leave our patients feeling fresh and energized. 
Dr. Haasis is the maestro of stem cell research and application. A molecular biologist by training, Dr. Haasis finds the most vibrant possibilities lingering in the revolutionary field of integrative medicine.
Continue reading to learn more about autoimmune diseases and how stem cell therapy can treat them.
Contact us online to schedule your consultation with Dr. Haasis at Daisy Stem Cell Therapy or call today at (864) 775-5682.
Be sure to follow us on social media to stay up-to-date on specials, events, and procedures. You can find us on Twitter, Instagram, and Facebook.
All About Joint Pain Relief
Joints form the connections between the bones. They give us support and help us move. Any damage to the joints, either from disease or injury, can hinder your movement and cause severe pain and discomfort. Unfortunately, as you get older, joint pain occurs more frequently.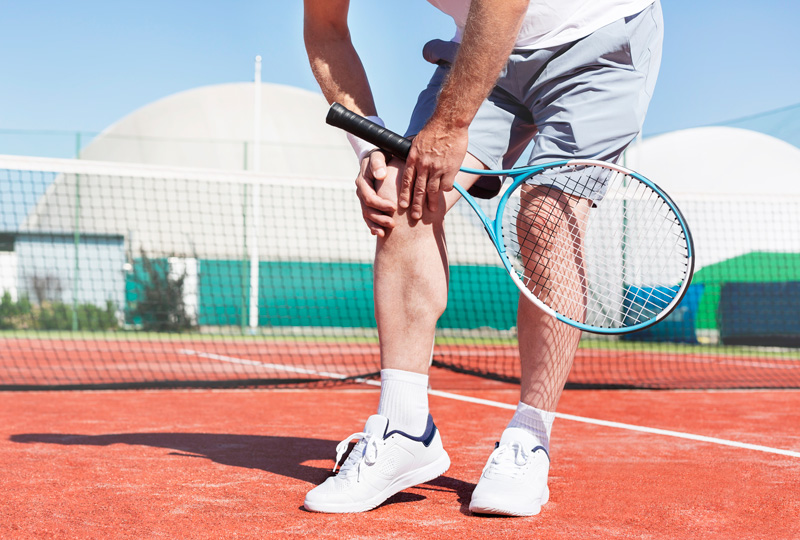 Joint pain can range from mild irritation to utterly debilitating. It can go away after a few weeks (acute) or last for several weeks or months (chronic).
Cartilage adds a buffer at the ends of your bones and allows them to move smoothly and easily against each other. A membrane called the synovium envelops your joints and creates a thick fluid that keeps your cartilage healthy. Your synovium can become inflamed and thick as wear and tear on your cartilage occur. This can lead to further inflammation and cause extra fluid to build up within your joints, creating swelling.
The Four Major Joints of the Body
Causes of Joint Pain
Bursitis (joint inflammation)
Dysfunctional nervous system
Broken bones
Dislocation
Fibromyalgia
Arthritis
Sprains
Tendonitis
Benefits of Joint Pain Relief
Non-invasive / non-surgical
Reduced joint pain
Reduced joint stiffness
Reduced dependency on pain meds
Improved functionality and range of motion
Faster healing times
Increased collagen
Better sleep quality
Candidates
The right candidate for joint pain relief treatments is any individual coping with chronic joint pain.
Older candidates who have strenuous jobs or engage in a particularly demanding lifestyle can qualify for treatment. Jobs as wide-ranging as construction work and hairdressing are associated with a higher risk of joint disorders. Physical aspects such as lifting heavy loads, awkwardly repetitive movements, and vibrations control the level of symptoms and disability.[2]
If it's a small injury that's causing serious pain, seek medical care immediately. If the pain is not serious, it can be safe to let it rest for a few days to see if the problem fades away. However, if your symptoms persist, you should arrange to see Dr. Haasis.
During your consultation, Dr. Haasis will take the time to understand your needs and conditions. He will go over your medical history, discuss your situation, and talk about your expectations for your joints.
Personal Consultation
If you would like Dr. Haasis to evaluate you, the first step is to complete our online application. Once we receive it, our staff will contact you to answer general questions and guide you through the rest of the evaluation process.
With over twenty-five years of experience, Dr. Haasis has treated thousands of patients throughout the region. Over the years, he and his staff have made it their mission to help people manage their pain and improve function so that they can enjoy life again.
Preparation
Stem cell therapy for joint pain can potentially have different effects on the body, depending on the level of treatment a patient receives. It's good to do some research on all of this beforehand.
Stem cell transplants require a careful selection of patients according to their level of joint pain, consideration of therapeutic alternatives, risks and benefits, and the medical team's expertise.
Procedure
Stem cells are injected precisely to the point of injury in your joints. Stem cells can develop into young, vibrant bone cells, tendon cells, or bursa cells. The length of your procedure depends upon the extent of your treatments.
Recovery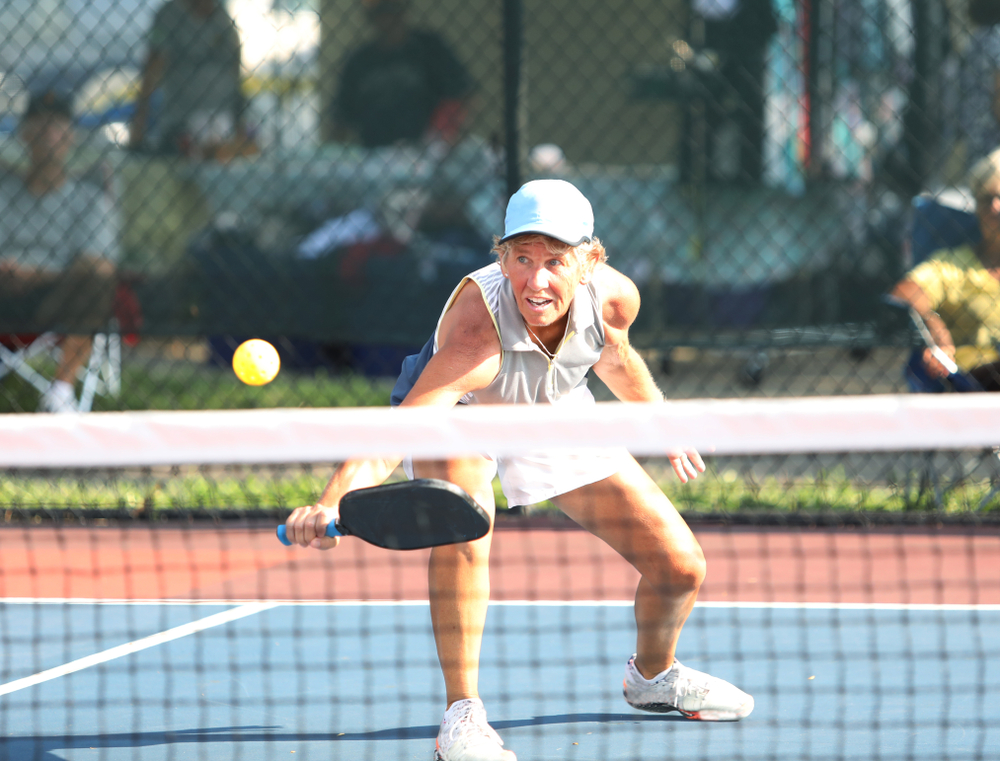 Stem cell therapy offers a quick recovery time. Usually, patients can return to their regular activities within a few days after treatment. Ask Dr. Haasis how long until you can return to playing sports or other high-intensity activity as recovery time will differ for each joint.
Studies have shown a significant reduction in pain was found with the use of MSCs over controls.[3]
Results
In about four weeks, you may be able to engage in more strenuous activities. Results continue to improve for six months following the treatment as the stem cells reach their heightened regenerative potential.
Recent studies have shown strong evidence demonstrating that stem cell therapy is safe, with generally positive clinical outcomes.[4] Repeated infusion after treatment can enhance the therapeutic efficacy.[5]
To get a glimpse of your future satisfaction, please visit our glowing reviews page.
Corresponding & Complementary Procedures
Anti-Aging Treatments
Anti-aging treatments alleviate the signs and ailments that come with age. We offer a variety of treatment options that will leave your skin looking youthful and radiant.
PRP & PPP
PRP stands for platelet-rich plasma, and PPP stands for platelet-poor plasma. Platelets are named after their shape (round, flat like dinner plates). This allows platelets to perform their main duty, which is clotting in the case of injury. These unique cells epitomize the healing process.
Neurodegenerative Disorders
Neurodegenerative diseases are defined by gradual loss of neuronal structure, neuronal numbers, and neuronal function in the brain and spinal cord. The treatment goals of stem cell therapies are cellular replacement. New stem cells may mix in with a damaged neural network. Conversely, stem cell treatments can give "support" for damaged host neurons.
If you've enjoyed learning about stem joint pain relief, we recommend directing yourself towards the Stem Cell Therapy Blog. You'll find great content about alternative therapies and other assorted bits of advice. Be sure to also follow us on social media. You can find us on Twitter, Instagram, and Facebook.
We look forward to getting to know you better.
FAQ
What is joint pain?
Joint pain is any physical discomfort that can be derived from either the joints themselves, the tendons, ligaments, or all of the above.
What is joint pain relief?
Joint pain relief is a non-surgical method of alleviating pain discomfort in the body's joints. Through the application of stem cells, the body's own healing systems are enhanced enough to repair and stall the erosion of tissues like cartilage.
What are stem cells?
Stem cells are highly adaptable cells that can replicate and develop themselves into a variety of cell types. They can also be used to repair damaged tissues.
What Is Stem Cell Therapy?
Stem cell therapy is the use of stem cells to enhance the body's repair response to damaged tissue.
References