Hair Restoration
Conveniently located to serve the areas of Greenville, SC, Spartanburg, SC, Columbia, SC, Anderson, SC and Asheville, NC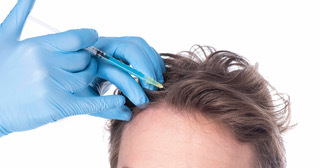 Fight Back Against Baldness With Regenerative Medicine
PRP Hair restoration is a treatment that seeks to reverse the onslaught of receding hair or balding by injecting blood cells that come from your body to revive hair follicles on the scalp. It results in natural-looking, firmer, and stronger hair for men and women. Balding or receding hair can be caused by many conditions and ailments including aging, illness, or heredity. Despite the cause, there is help to those seeking solace in regaining their confidence with a full head of hair. With the help of modern technology, we can produce results that were never seen before. Platelet Rich Plasma (PRP) Therapy and Stem Cell Therapy have carved out viable alternatives to increase hair growth. They have certainly created an innovative way to restore hair with proven results. Dr. Haasis of Daisy Stem Cells Therapy is here to help. To find out how these exciting, emerging technologies can encourage your hair growth, schedule a consultation or give us a call at (864) 775-5682.
About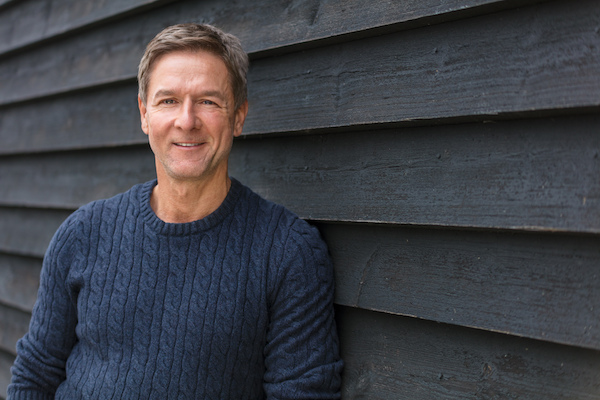 The reduction of hair is a part of the aging process. It may come sooner than later for some. It may also be caused by an illness such as alopecia or by cancer treatments like chemotherapy. Regardless of the case, hair loss is a part of life. Despite this, there are effective solutions to solve this problem. Many hair growth alternatives on the market are simply ineffective. Patients can now seek solace in two ingenious medical breakthroughs: Platelet Rich Plasma (PRP) Therapy and Stem Cell Therapy. They are two different technologies that increase the production of hair. Below you'll find more information about these exciting modern treatments:
PRP Therapy
PRP or Platelet Rich Plasma Therapy is a safe, non-surgical hair growth treatment. Special equipment is used to separate platelets and plasma from the patient's blood. We centrifuge the blood so that we can concentrate the growth factors and platelets that are naturally found inside of them. PRP contains special growth factors and cytokines to facilitate the hair growing process. In this process, the PRP serum performs multiple tasks like enhancing the hair follicles, promoting blood vessels, and increasing collagen production. [1] The procedure has helped countless men and women of all hair types and textures. Hair growth can be seen in 4-6 weeks.
Stem Cell Therapy
Stell cell therapy for hair loss is a new technology that has made significant strides. It works almost the same as PRP therapy, but we combine the serum with a matched donor. When these cells are injected into the scalp, they spur on hair growth.[2] Hair starts to grow within a month, peaking to about 4-6 months.
Benefits
Patients using these highly effective and innovative procedures enjoy hair that is strong, natural-looking, and long-lasting. Here's how PRP injections with stem cells can help:
Promotes hair growth and slows down the loss of hair
Provides a safe, and effective treatment that leverages your body's natural healing ability
Minimally invasive with mild or no discomfort
Does not require downtime or recovery
Can be used in other areas that need hair
To learn more about these growing technologies, schedule a time for a consultation at one of our office locations throughout the Carolinas.
Candidates
Candidates for either procedure are simply unhappy with their hair loss and are proactively seeking some help. Ideal candidates should be healthy individuals. Other criteria include:
Are in the early stages of hair loss
Have thinning or receding hair
Non-smoker
Have realistic goals and expectations of what the treatment can do
At your initial consultation, Dr. Haasis will decide if PRP hair restoration is right for you. You can start the process by going online to schedule an appointment or call us at (864) 775-5682 to get in touch with one of our friendly associates.
Personal Consultation
For over 25 years, Dr. Haasis has treated thousands of patients throughout the Carolinas seeking a comprehensive and interventional plan that works. He and his staff have made it their mission to help those in their time of need and improve their quality of life with the help of modern medicine.
Our state-of-the-art facilities are located throughout North and South Carolina. We offer patients minimally invasive, nonsurgical solutions to promote healing, mobility, and to reduce pain. You can see us in Greenville, SC; Spartanburg, SC; Columbia, SC; Anderson, SC; and Asheville, NC. 
Dr. Haasis will meet with you during your informal, yet informational discussion on how either treatment can restore your hair. He will get to understand your concerns by asking you about your health history and ideal aesthetic. Shortly after, he'll review your custom-made plan.
Schedule a consultation with us at your convenience or call us at (864) 775-5682. In the meanwhile, feel free to peruse our blog and get to know about the treatments we offer.
Preparation
PRP Therapy or Stem Cell Therapy does not require much preparation. Dr. Haasis recommends you complete a few things to streamline your experience: [3]
Stop smoking and reduce alcohol intake a few days before your treatment
Avoid certain medications and supplements including blood-thinners
Do not expose yourself to prolonged periods in the sun
Keep hydrated and drink plenty of water
Shower in the morning of your treatment to wash off debris
Avoid using hair care products when you come in for treatment
Have a complete breakfast on the day of your procedure
Procedure
Your track to stronger, fuller hair will improve with PRP and Stem Cell Therapy. Here's what you can look forward to:
PRP Therapy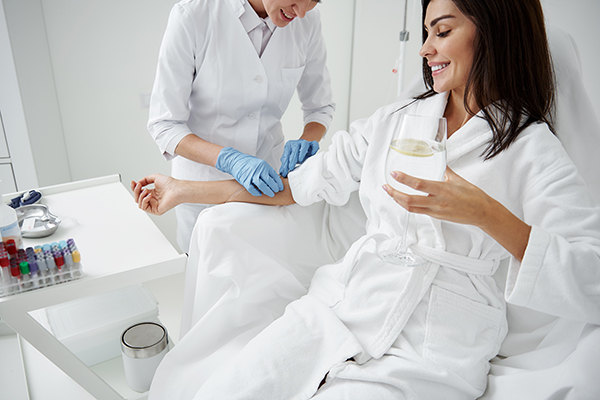 First, Dr. Haasis may use a local anesthetic to ensure comfort. The treatment will start with the Platelet Rich Plasma injected into your scalp using a small, thin needle just above the dermis layer in the targeted area. The formula escalates the growth process for diminished hair follicles. [4] Injections are administered in a highly strategic manner to maximize the regenerative effects of hair growth.
Stem Cell Therapy
The procedure works somewhat similar to PRP therapy but it has an added component: allograft stem cells. This process combines platelet-rich plasma with stem cells from the donor into one syringe. Dr. Haasis will cleanse the skin and numb the treatment site. His seasoned experience with a syringe will help him guide the stem cell cells into the appropriate locations on the scalp. It is a quick procedure that shouldn't take more than an hour to complete.
Recovery & Results
Patients can look forward to a newfound sense of confidence with the addition of stronger, natural-looking hair. Each procedure offers a different outlook. Below is what you can expect:
PRP Therapy
There is no downtime required for this treatment so you can continue with your daily activities. Patients may experience some mild pain and irritation near the injection site. You may be given pain management medications to alleviate any discomfort. Any remaining tenderness should go away in the first few days. You may not notice a difference right away as there may be some shedding of some hair. This is a normal part of the process. However, in the weeks and months ahead, patients will start to notice hair that grows faster and thicker. Some patients may need additional sessions for optimal growth. That will be determined by Dr. Haasis during your consultation.
Stem Cell Therapy
Patients treated with stem cell therapy can also return to their normal living once their session is complete. There is no downtime for this procedure. You may feel some mild pain and swelling at the injection site. To manage the pain, we will give you medication. For optimal results, patients may need multiple sessions. It will all depend on your progress. A result from an Italian study shows the success of stem cell hair therapy is extremely promising. It showed patients receiving the therapy increased hair density in 23 weeks. [5]
Cost
The final cost of either procedure is highly customized. There are certain factors to take into consideration. Things to consider include the extent of your condition and the amount of hair loss in the area that needs to be treated. All these concerns will be discussed at your consultation with Dr. Haasis. Please give us a call if you have any questions or concerns.
References