Botox
Conveniently located to serve the areas of Greenville, SC, Spartanburg, SC, Columbia, SC, Anderson, SC and Asheville, NC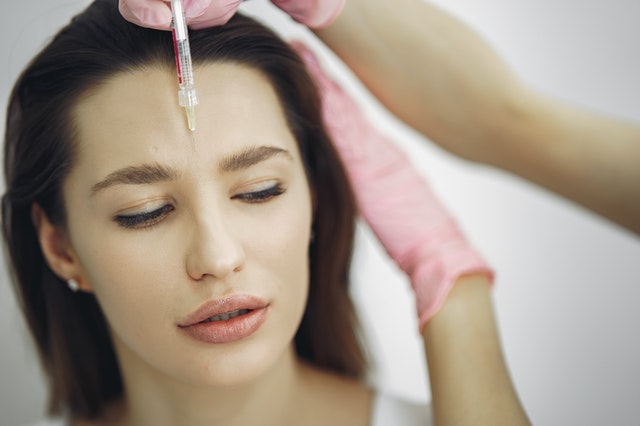 Botox is a minimally invasive anti-aging treatment that eliminates facial lines and wrinkles.
While these come naturally with the aging process, a line-free, smoother complexion is possible with Botox. Botox is a neurotoxin which has its clinical effect at the neuromuscular junction. It blocks the signal between the nerves and muscles at the site of injection. This causes the muscles to relax and fine lines and wrinkles to disappear. Its safe formulation and excellent results have elevated the treatment to the most popular non-surgical cosmetic procedure in the U.S. In under an hour, patients can achieve smooth, youthful skin. Dr. Haasis and his team at Advanced Regenerative Medicine Centers of the Carolinas are here for patients looking to refresh their skin. Arrange for a consultation at any one of our offices located throughout the Carolinas. Or, you can get a hold of us at (864) 775-5682 to schedule an appointment.
About
Collagen production decreases as we mature. As a result, wrinkles start to appear on our faces. This can be bothersome for many who want to upkeep a poised, youthful appearance. But, fighting off the signs of aging is easy with the power of Botox injections. This neurotoxin has been used for medical and dermatological uses since 1989. [1] When injected into the muscles, the neurotoxin goes to work by inhibiting nerve signals that make muscles contract. Our muscles are able to move thanks to neurotransmitters called acetylcholine. [2] Botox targets this neurotransmitter to stop it from telling the muscles to move. This in turn reduces muscle contraction and results in fewer wrinkles, fine lines, and creases. [3]
Benefits
Botox has a fabled history in restoring a youthful texture to the skin. Fine lines and wrinkles can be eliminated with a simple treatment. Other added advantages you can depend on are:
Elimination of deep horizontal lines, glabellar lines, or bunny lines
A minimally invasive treatment with no downtime needed
Natural-looking results
Rejuvenated, smooth skin
A surge in self-confidence
Off-label used to treat migraines and excessive sweating
Candidates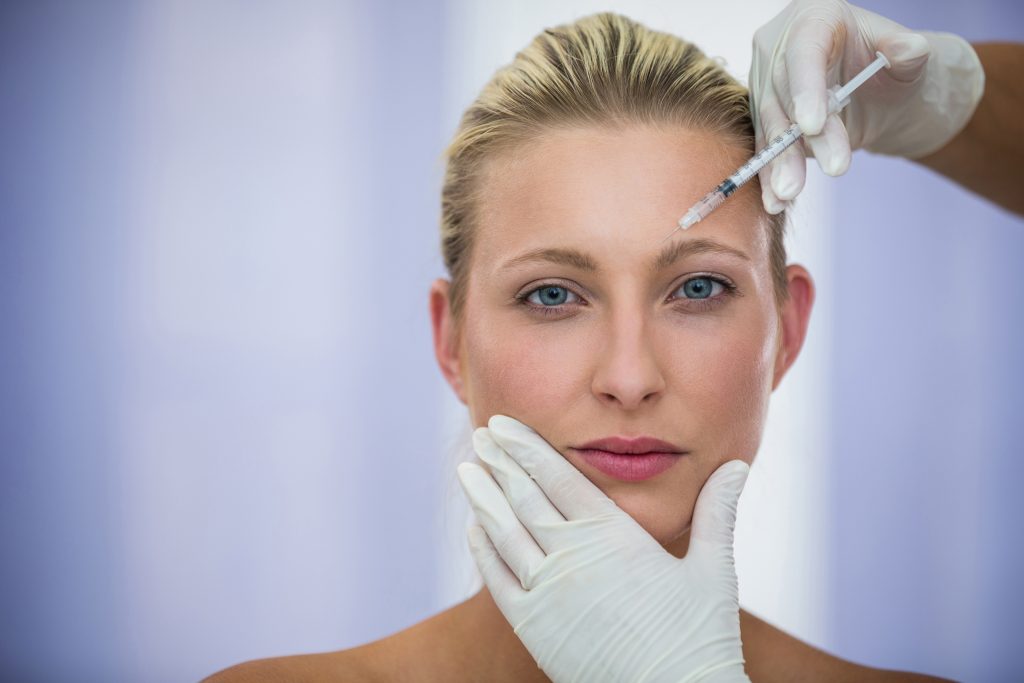 Interested patients are simply looking to restore youthful smoothness to their skin. Ideal candidates are healthy adults with realistic expectations on how Botox can help. It should be noted that pregnant women are recommended to wait after the baby has arrived and they have finished breastfeeding. Patients taking care of an injury, outbreak, or infection in the treatment area are also recommended to wait until healed. Wondering if you might benefit from Botox? It's understandable to have a lot of questions about the treatment. Dr. Haasis and his staff are readily available to answer all of your questions before you book an appointment.
Personal Consultation
We're here to listen to your cosmetic concerns and wellness goals. Our team encourages you to be candid so we can understand your expectations. Then, we'll conduct a short exam of your skin's condition and areas of concern. This will help us identify the areas to target and where to place the injections. After we develop our approach, we'll discuss what to expect during and after your Botox treatment. Finally, we'll close the consultation by giving you a small list of preparatory items to follow before treatment. Schedule your consultation today or call (864) 775-5682.
Preparation
Preparing for Botox is easy. Only a few items need to be completed before your treatment. They include:
Pause certain medications such as blood-thinners
Avoid alcohol the day before, of, and after your injections
Stop smoking
Let us know of any allergies or reactions to past medications
Procedure
Botox injections are fairly painless compared to other more invasive cosmetic procedures. Patients can further maximize their comfort by choosing to have a topical anesthetic applied to the treated areas. Once the area has been numbed, one of our trained injectors will gently inject Botox with a delicate needle. [2] A series of injections are placed into targeted muscles. The number of injections will depend on the extent of your wrinkles.
Recovery
There is no downtime for your Botox injections. You are free to resume your normal activities after your session. However, patients should be aware of a few things. First, refrain from rubbing or massaging the face because this may cause the solution to migrate to other areas. Additionally, minor bruising or swelling may occur in the first week after injection. [3] This can be improved by applying ice.
Results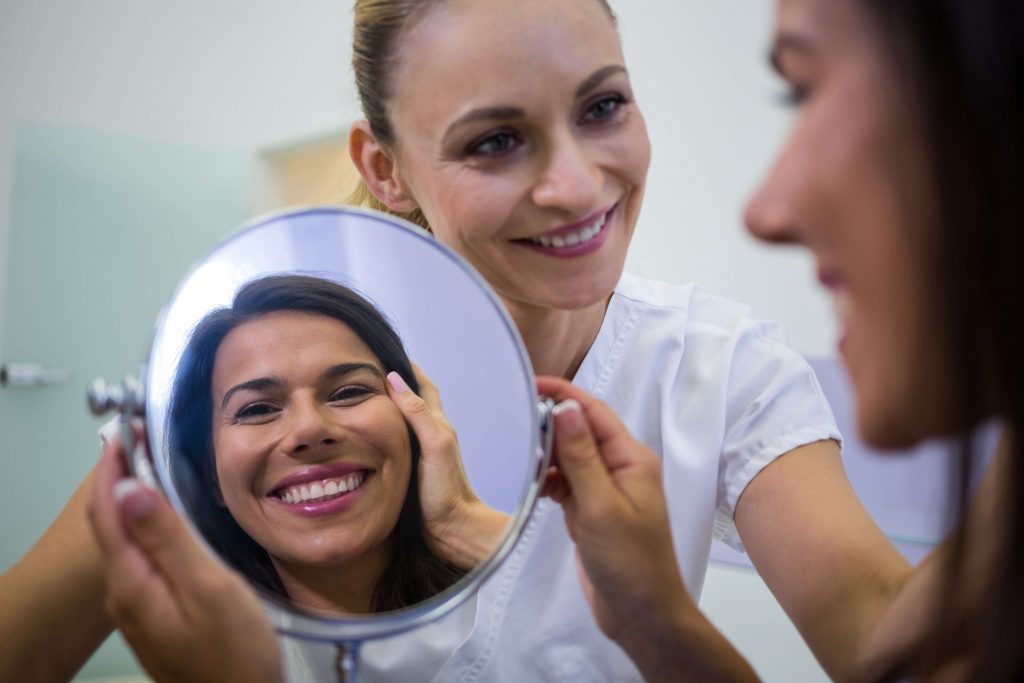 Your results can be seen immediately after treatment, with continued results showing up in the next few weeks. You'll observe that wrinkles gradually disappear and witness an unlined, youthful-looking complexion. Results usually last up to 4-6 months. You may opt for additional sessions to upkeep results.
Cost
The final cost of your treatment will depend on a few factors. Since Botox is priced by unit, the cost will vary based on the number of areas treated and the amount of Botox used. We'll give you an accurate quote at your personal consultation with Dr. Haasis.
FAQ
Does Botox Hurt?
The Botox experience is a minimally invasive treatment administered with ultra-fine needles. Patients can choose to have a topical anesthetic applied before treatment for added comfort.
References
Coté, T. R., Mohan, A. K., Polder, J. A., Walton, M. K., & Braun, M. M. (2005). Botulinum toxin type A injections: Adverse events reported to the US Food and Drug Administration in therapeutic and cosmetic cases. Journal of the American Academy of Dermatology, 53(3), 407–415. https://doi.org/10.1016/j.jaad.2005.06.011
Nigam, P., & Nigam, A. (2010). Botulinum toxin. Indian Journal of Dermatology, 55(1), 8. https://doi.org/10.4103/0019-5154.60343
Satriyasa, B. K. (2019). Botulinum toxin (Botox) A for reducing the appearance of facial wrinkles: a literature review of clinical use and pharmacological aspect. Clinical, Cosmetic and Investigational Dermatology, Volume 12, 223–228. https://doi.org/10.2147/ccid.s202919