Mineral Blend IV Infusion
Conveniently located to serve the areas of Greenville, SC, Spartanburg, SC, Columbia, SC, Anderson, SC and Asheville, NC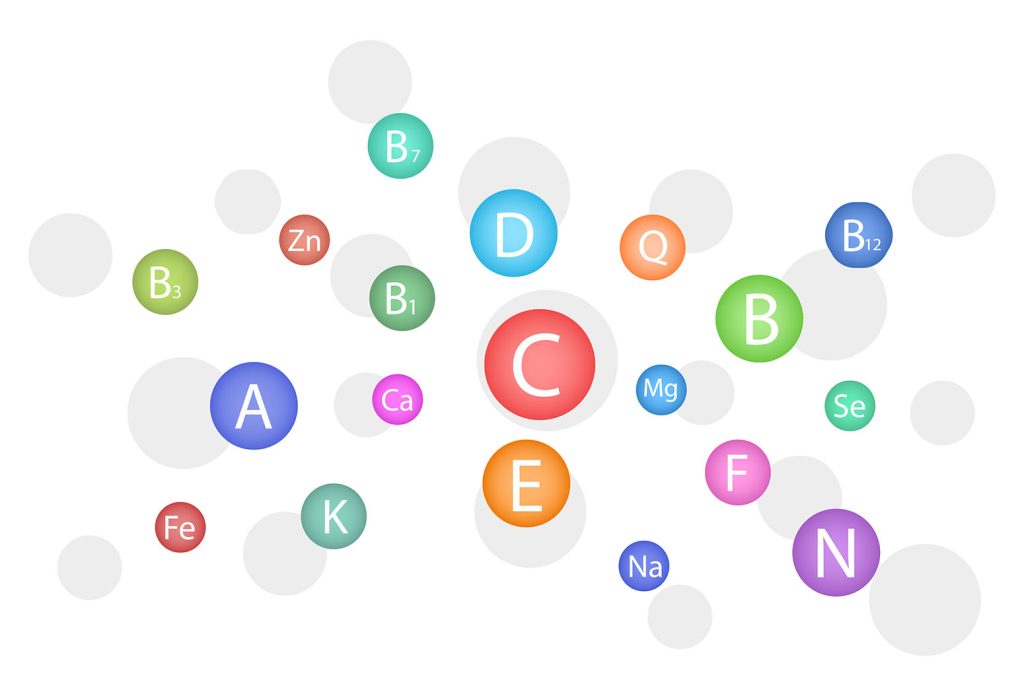 Mineral blend IV infusion is an intravenous infusion that delivers essential minerals straight to the source with speed and efficiency. When you take minerals as dietary supplements, they are often not fully absorbed in the gut. [1] IV infusions speed minerals and nutrients directly to the circulatory system; this is the modern way to receive medically balanced minerals to increase functionality and vitality. Discover the possibilities with mineral blend IV infusion!
At Daisy Stem Cell Therapy, you will find a contemporary medical sanctuary fully equipped with the latest advances in integrative medicine. Medical Director and Founder Dr. John Haasis III, MD, is committed to offering his patients a streamlined path to wellness. Dr. Haasis is a board-certified, fellowship-trained Pain Management Anesthesiologist with over 25 years of comprehensive experience. He has treated thousands of patients in the Carolinas because he prioritizes patient health and increases their ability to enjoy life, so they want to return again and again!
Call (864) 775-5682 to learn more about our mineral blend IV infusion and the health benefits you will experience. Your consultation at Daisy will occur at one of our locations in the Carolinas: patients in South Carolina can visit us in Spartanburg, Columbia, Anderson, or Greenville; patients in North Carolina can find us in Asheville. 
Additionally, patients who wish to receive a call back from a member of our dedicated team can fill out this form.
Mineral Absorption from Our Food
The importance of a balanced, nutrient-rich diet cannot be overstated, yet most Americans find it challenging to maintain proper nutritional absorption through diet alone. A little under a century ago, there was no alternative to food-based mineral and nutrient absorption, which might have contributed to our shortened average lifespan: 58 for men and 62 for women. Inadequate mineral and trace element intake has been linked to several health conditions like diabetes, heart disease, kidney disease, aging, and increased risk of fracture. [2]
Just look at how the following popular diets stack up with mineral and trace element intake:
Western-type Diet: high in animal protein, saturated fat, and refined carbohydrates, this diet shows deficiencies in Phosphorus and Magnesium.
Atkins, South Beach, and DASH: these diets show chromium, iodine, and molybdenum deficiencies.
Eat to Live-Vegan and Aggressive Weight Loss: these restrictive approaches show deficiencies in calcium, selenium, and zinc.
Fast Metabolism Diet: this diet shows calcium, magnesium, and potassium deficiencies.
Eat, Drink and Be Healthy Diet: this can lead to deficiencies in calcium and potassium.
Strict Veganism: the popular lifestyle can contribute to deficiencies in iodine and selenium.[2]
One approach to eating shown to meet micronutrient intake guidelines is the Mediterranean-style diet. As you can see, it is easy to be in the dark about where your diet falls short.
Essential Minerals and Their Benefits
The five major minerals in the human body are calcium, phosphorus, potassium, sodium, and magnesium. The trace elements with specific biochemical functions in the human body are iodine, sulfur, zinc, iron, chlorine, cobalt, copper, manganese, molybdenum, and selenium. [3] Because our IV mineral infusion has a precise blend of magnesium, zinc, manganese, copper, and selenium, we'll focus our understanding on these five.
Magnificent Magnesium
A clinical assessment of magnesium chloride's health benefits on the human body showed that a deficiency disrupts the body's function, especially the nervous system. [4] The study examined how magnesium benefits our bones, energy, heart, stroke, muscular system, dental health, diabetes, emotion, calcification, and asthma.
The findings are astounding:
Magnesium efficiency can reduce depression, irritability, anxiety, and tension.
It plays a vital role in converting food into energy.
An essential component in healthy and robust bone construction.
It helps the nervous system and the heart rhythm to function smoothly.
Those with low magnesium levels need more oxygen and energy; therefore, they tire more quickly.
Evidence suggests that magnesium balances calcium and regulates blood pressure.
Magnesium helps to increase glucose disposal.
Low magnesium levels are linked to diabetics and patients with mild-to-moderate Alzheimer's disease.
Magnesium is required for the conversion of vitamin D into its active form.
Oral Mg supplementation has been shown to reduce migraines' frequency, duration, and intensity by 41%. [4][5]
Magnesium directly affects human lung function, asthma management, joint pain, immune function, inflammation, and oxidative stress, among other things. Additionally, in this same study, participants who used magnesium improved chronic lower back pain by 49%. [5] Magnificent indeed!
Unfortunately, emerging evidence states that about two-thirds of the population in the western world do not get the recommended daily allowance for magnesium.
How Much Magnesium Does Our Body Need?
In the body, magnesium is the fourth most common mineral after calcium. Twenty-five grams of magnesium are found in bones, muscle, and soft tissue, with an average total of 1% in the serum. A healthy body may see serum values ranging from 75–95 millimoles/liter, but some research shows that serum levels less than 85 mmol/l should be considered deficient. [5] The maximum daily magnesium intake unlikely to cause harmful effects on health is 350 milligrams from supplements only. [6]
Still, remember that tidbit way back at the beginning of our journey (at the top of this page) when we mentioned how inefficient mineral gut absorption is? Thank goodness for Dr. Haasis and his mineral IV infusions!
Zinc, Inc.
The zinc lozenge and syrup business has taken the common cold to task; furthermore, research suggests that oral zinc might slow the progression of age-related macular degeneration.
The adult body contains about 2–3 g of zinc. Still, it is thought that around 25% of the world's population suffers from a zinc deficiency, although this level of zinc deficiency is not typical in the U.S.. [7]
Zinc levels need to be carefully maintained; too much or too little can create issues. The recommended daily zinc intake is 8 mg for women and 11 mg for adult men. [8]
Manganese, Please
Manganese is found in all body tissues and is essential for synthesizing amino acids, lipids, proteins, and carbohydrates, among other things. The adequate daily intake level of manganese is 2.3 mg for men and 1.8 mg for women, with a tolerable upper limit of 11 mg for adults. [9]
Copper Content
Copper can be found in almost every cell of the human body; bones, muscles, skin, bone marrow, the liver, the brain, and the central nervous system. Copper easily attaches and accepts electrons, which helps to dispose of and remove free radicals. Copper is necessary for normal iron metabolism and the formation of red blood cells. Anemia is linked to a deficiency of both iron and copper. [10] In adults aged 20 and older, the average daily intake of copper is 1,400 to 1,700 micrograms a day. [11]
The Selenium Falcon
Just like the Millennium Falcon protected Han Solo et al, selenium keeps our functions safe on a much smaller scale. Selenium has antioxidant and anti-inflammatory properties and is linked to active thyroid hormone production.
Low rates of selenium in the body have been associated with:
Increased risk of mortality
Poor immune function
Cognitive decline
While higher selenium rates or selenium supplementation produces:
Antiviral effects
Successful reproduction
Reduced risk of autoimmune thyroid disease
Like other trace elements, a proper selenium balance in the body is essential; too much is not good either. The Recommended Dietary Allowance for adult men and women 19 years and older is 55 micrograms daily. [12]
Benefits of Mineral Blend IV Infusion in the Carolinas
To summarize, treatment with mineral blend IV infusion supports:
Nervous system health
Metabolism
Immunity
Memory and cognitive function
Wound healing
Fertility in men and women
Metabolism of amino acids, cholesterol, glucose, and carbohydrates
Thyroid hormone metabolism
What is the IV Infusion Procedure?
Arrive for your appointment and leave the rest to us! As you sit back and relax in our modern and comfortable space, your prepared IV infusion will get to work on your inner space; each treatment takes about 45-minutes. A dedicated nurse will first disinfect your arm so a butterfly needle can be inserted intravenously. The best part: there is no downtime after your treatment. Let your nurse apply a bandage and be on your way, feeling ready to dive back into your day!
Consultation with Dr. Haasis
Your consultation with Dr. Haasis is your time to discuss any issues plaguing your health. Even something such as feeling rundown can have a myriad of implications. After reviewing your medical history, Dr. Haasis can determine if a mineral blend or another course of IV infusion treatment is right for you. Disclose any medications or supplements you are currently taking and what your current vitamin regimen looks like. Dr. Haasis may require a blood test to check your current levels. Upon leaving your consultation, you will know the necessary prep for your infusion. Dr. Haasis is happy to answer any questions about this or any additional services he offers. Feel your best with Daisy!
North and South Carolina residents have many locations to choose from; call (864) 775-5682 to find out more.
References