Stem Cells for Orthopedic Injury
Conveniently located to serve the areas of Greenville, SC, Spartanburg, SC, Columbia, SC, Anderson, SC and Asheville, NC
Stem cell therapy is a remarkable treatment for orthopedic injury. It leverages your body's most potent healing properties to eliminate old aches. It can also shorten the recovery time from any new injuries you've incurred.
A Pain-Free Day Is Dawning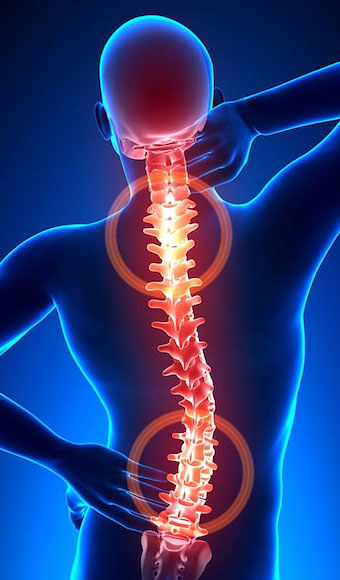 Stem cell therapy represents a bold new approach to recuperation and pain management. It is a technique on the frontiers of science, representing a practical application of the latest discoveries in human healing and modern genetics.
The body heals itself in South Carolina. Daisy Institute provides cutting edge integrative medicine to people seeking relief from joint pain and musculoskeletal trauma. Dr. Haasis is a medical maverick who brings his broad knowledge and diverse experiences to patient care. Contact us to continue your healing journey.
About Stem Cells for Orthopedic Injury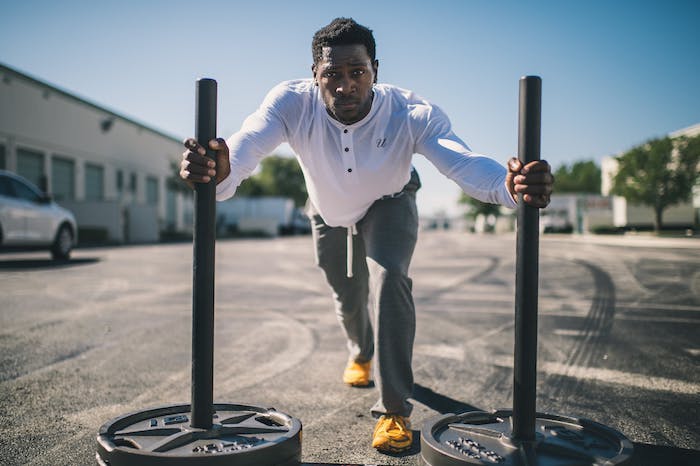 The secret is out on stem cell therapy for orthopedic injuries. Sufferers of joint and shoulder pain have long endured less effective (and more risky) pain management solutions that only numbed the aches rather than treating the underlying issue. More recently, famous athletes like Tiger Woods and Steph Curry have availed themselves to this unique new treatment so they can shorten recovery time and get back in the game.
Stem cell therapy is an effective treatment for a wide range of orthopedic injuries and ailments. It involves injecting your own processed stem cells into an injured bone or joint.[1] The treatment may help reduce inflammation and create healthy new tissue.
What Are Stem Cells?
Stem cells are undifferentiated cells with the marvelous ability to transform themselves into any kind of cell in the body. They have the unlimited potential for unfettered replication, creating more stem cells or other specialized tissues that the body may need as it grows and develops. Stem cell therapy for orthopedic conditions harnesses this amazing ability, focusing it on achy joints and areas with chronic pain.
Benefits
Stem cell therapy can reduce joint pain and increase mobility. It utilizes your body's genetic desire to thrive and mobilizes its most potent healing processes. It may even eliminate the need for risky medications and invasive surgery.
Stem Cell Therapy Bestows the Body's Boons to You
Dampens chronic joint pain
Cools inflammation and soothes swelling
Encourages the natural healing process
Side steps the need for surgery
Repairs degenerative orthopedic conditions
Shortens recovery time
Our patients come to us in pain and it is our distinct honor to help them return to the productivity of work and the joy of play.
Candidates
Qualified candidates for stem cell therapy hail from all walks of life. Our elderly patients seek relief from the aches and pains that can come with age. Younger patients may have experienced a recent injury during athletic competition or some other adventurous activity. Both men and women are eligible for the procedure and they each have their own unique needs. Many of our patients have already sought out physical therapy or prescription medication, to no avail. The pain persists.
Orthopedic Conditions  
Osteoarthritis
Tendonitis
Rotator cuff injury
Bursitis
Rheumatoid arthritis
ACL and other ligament tears
Degenerative discs
Orthopedic Injury Areas of Treatment
Stem cells' remarkable versatility makes them an effective treatment for multiple conditions throughout the entire body.
Leave your persistent shoulder pain in the past. Stem cell therapy is a minimally invasive solution to what once may have been a debilitating injury. Pain management medication can be potentially habit forming while surgery can carry its own risks. Stem cell therapy heals joints and reduces chronic discomfort.
Has your active lifestyle adversely affected your elbow? Repetitive motion with a tennis racket or golf club can turn an afternoon of leisurely activity into a swollen explosion of pain you'll be regretting for the rest of the week. Stem cell therapy by Daisy Institute will help you regain mobility and diminish pain.
If you are having issues with wrist pain, Dr. Haasis is here to give you a hand! Both athletes and office workers know the agony of unrelenting wrist pain all too well. Our keyboard-and-screen infused world puts tremendous strain on the tendons and ligaments. Stem cell therapy is a cutting edge treatment to help alleviate aches and pains in the wrist.
We're hip to all the latest advancements in stem cell treatments and orthopedic mobility, so we understand that hip injury can seriously limit one's ability to thrive. But hip replacement can be a risky proposition if you are not prepared for the time and resources such an involved operation demands. Dr. Haasis will skillfully inject your own healing stem cells into specific points on the hip for maximum effect.
The spine is the "backbone" of your entire anatomy. If something goes wrong with your primary pillar of support, then you're in trouble! Back pain is agonizing. Stem cell therapy can help. It is a non-surgical technique that reduces pain and reinvigorates the healing process. Soluble factors within the stem cell serum include cytokines that control joint inflammation and growth factors that stimulate cartilage repair.[2]
Stem cell therapy can treat osteoarthritis, a degenerative joint disease that can limit the range of motion in your knees. Osteoarthritis most often occurs in people who are over 50. In younger people, osteoarthritis can result from an injury or trauma such as a fractured or dislocated joint.
Ankle
Osteoarthritis can also occur in the ankle, especially in individuals who are overweight. If you feel pain or stiffness while you are walking, squatting, kneeling or climbing stairs, then you may be developing osteoarthritis in your ankle. Consider a stem cell consultation at Daisy Institute.
Private Orthopedic Injury Consultation in Greenville, South Carolina
Dr. Haasis believes in the body's ability to heal itself. That's why his integrative medical practice, Daisy Institute, brings revivifying stem cell therapy to his South Carolina community. His background in biology and his academic explorations into alternative therapies have prepared him to offer a unique set of solutions to the aches, pains and injuries of his patients. At your private consultation, he will examine your ailments and determine the proper course of treatment. 
If you think you may benefit from the healing wonders of stem cell therapy, contact us to learn more!
Procedure
Stem cell therapy is a minimally invasive alternative to more involved orthopedic operations. Frankly, not everyone is ready to commit to surgery. Stem cell therapy is an outpatient procedure that will have you in and out of our offices in a single afternoon!
Upon extraction, your own stem cells will be purified and prepared. Then, the healing stem cell serum is expertly injected into the appropriate point of the joint under fluoroscopic guidance with local anesthesia. In the days and weeks that follow, your stem cells will produce soluble factors that change the tissue's microenvironment. Cytokines in the serum will regulate joint inflammation and stimulate cartilage repair.
Recovery & Results
Recovery from the minimally invasive procedure is relatively easy, especially when compared to the ordeal of orthopedic surgery! You can expect some mild swelling and discomfort, but this will dissipate quickly. Any initial soreness can be alleviated with an ice pack. One of Dr. Haasis' many specialties is in pain management. He will gladly prescribe pain medication to ease the early days of your recovery, if necessary.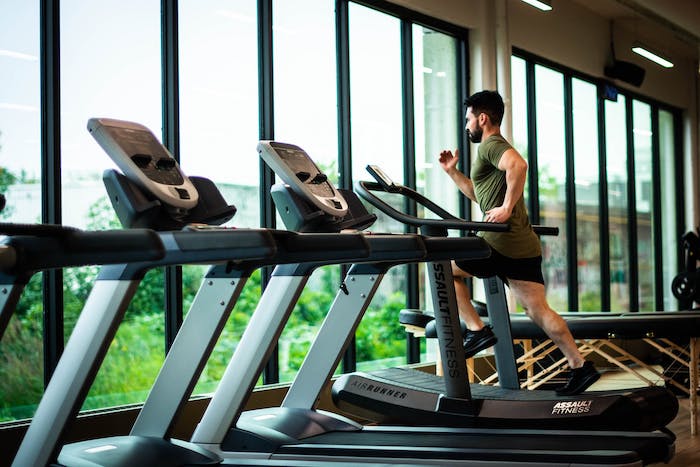 In one week or less, you should be cleared to resume your regular routine. Avoid strenuous activity for one month. Your results will continue to improve over six months as the stem cells reach their heightened regenerative potential.
Mild swelling and discomfort of the donor sites is normal, but dissipates very quickly. Over-the-counter pain relief will work as well. Normal activities may be resumed within one week, but do not push your body.
The success rate of orthopedic stem cell therapy is quite high. Studies show that 71% of adults who have undergone treatment experience a reduction in pain, 64% had an improvement in mobility and a whopping 81% avoided surgery![3]
How Much Does Stem Cell Therapy for Orthopedic Injury Cost in South Carolina?
Your quality of life is a kind of wealth that regenerates—the better you take care of yourself, the more you will enjoy every moment. So why be beholden to chronic pain? At your personal consultation, Dr. Haasis will determine the scope and sequence of your treatment. He will recommend a course of action and present your cost estimate.
The Body Heals Itself
A pain-free day is dawning and Dr. Haasis will help guide you to your ideal state if wellness. The power to overcome any obstacle lies within you. The body heals itself.
References
Akpancar, S., Tatar, O., Turgut, H., Akyildiz, F., & Ekinci, S. (2016). The Current Perspectives of Stem Cell Therapy in Orthopedic Surgery. Archives of Trauma Research, 5(4). doi: 10.5812/atr.37976
Chahal, J., Gómez‐Aristizábal, A., Shestopaloff, K., Bhatt, S., Chaboureau, A., Fazio, A., … Viswanathan, S. (2019). Bone Marrow Mesenchymal Stromal Cells in Patients with Osteoarthritis Results in Overall Improvement in Pain and Symptoms and Reduces Synovial Inflammation. STEM CELLS Translational Medicine. doi: 10.1002/sctm.18-0183
Mora, M. V. (2015). Stem cell therapy in the management of shoulder rotator cuff disorders. World Journal of Stem Cells, 7(4), 691. doi: 10.4252/wjsc.v7.i4.691