Stabbing Pain, Tingling, or Numbness?
Conveniently located to serve the areas of Greenville, SC, Spartanburg, SC, Columbia, SC, Anderson, SC and Asheville, NC
It Could be Peripheral Neuropathy.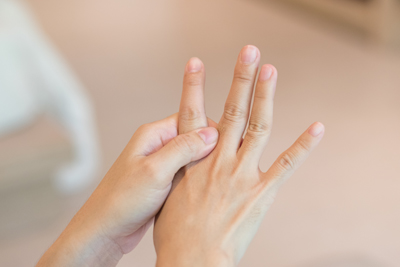 Peripheral Neuropathy is the result of damage to the nerves outside of your brain and spinal cord. A compromised nervous system can have dire consequences, and inflict painful symptoms. Peripheral neuropathy is not a single disease, rather it can be the result of many diseases or injuries, and it causes symptoms that can manifest in a variety of ways. Peripheral Neuropathy can cause pain, weakness, and tingling. Many patients also describe stabbing pains, or the sensation of "pins and needles." This pain complex makes it extremely difficult to lift objects, hold items, get quality sleep and ambulate safely. And over time, symptoms can get worse.
Early peripheral neuropathy symptoms can be progressive. Sensory loss, pain, or burning sensations in the hands and feet can in later stages include numbness, weakness, or atrophy in the arms and legs. (1)
But for those suffering from peripheral neuropathy who've been unable to find relief elsewhere, there's hope right here in the Carolinas.
Modern technology has allowed for exciting advancements in regenerative medicine, and Dr. Haasis is a devoted advocate. Put an end to suffering from neuropathic pain, and contact Daisy Stem Cell to learn more about regenerative, non-surgical solutions to peripheral neuropathy.
A Different Kind of Pain
Unfortunately, neuropathic pain affects more than 30 million Americans.
Diabetes, autoimmune diseases, genetic disorders, nutrient deficiency, infections, and injuries can wreak havoc on nerve endings. This can cause strange and painful sensations as the nerves struggle to function.
Some of the specific types of disordered pain and sensation that may be experienced in neuropathy include:
Paresthesia – unusual sensations with no external cause, such as burning, or "pins and needles" sensations
Allodynia – pain from what would normally be a non-painful, such as a light touch
Hyperpathia or hyperalgesia – prolonged or severe pain from a minor incident
This neuropathic pain is generally recurring and can often be constant.(3) Typically, symptoms manifest in the hands and feet and make it difficult for individuals to sense the environment. Without basic abilities to feel position, temperature, pain, vibration, and touch, everyday situations can be dangerous.
You may already be suffering from Peripheral Neuropathy if you've been diagnosed with the following:
Carpal tunnel syndrome, or other syndromes caused by pressure on the nerve due to inflammation from repetitive stress
Sciatica (a shooting pain in the arms or legs due to irritation or compression of the nerve root in the spine
Phantom limb pain and stump pain
Postherpetic neuralgia from Shingles
Dr. Haasis
There's a way out of chronic neuropathic pain. Dr. Haasis is an Interventional Pain Management Physician at the Carolinas Center For The Advanced Management of Pain. He is board-certified in Anesthesiology and Fellowship trained in Pain Management. Armed with the power of stem cell therapy, he can treat the sources of nerve pain, not just the symptoms. Stem Cells work to repair the nerve damage and can put a stop to what otherwise could be debilitating life-long pain. If you're struggling with pain that could be the result of peripheral neuropathy, there's hope.
At The Advanced Regenerative Medical Centers of the Carolinas, Dr. Haasis and his staff are very excited to be bringing stem cell and regenerative medicine services to you.
Benefits
Unlike pain medication, regenerative medicine does not pose the threat of addiction or toxicity. Stem Cell treatment harnesses the power of science to regenerate your own nerve tissue, stopping the pain at its source. But, restoring your damaged nerves will not only ease your symptoms, it can also help stop further damage and pain. As peripheral nerve damage progresses, patients can lose sensation and agility, opening them up to a host of other injuries in their day-to-day life. Stem Cell Therapy is a non-surgical treatment.
Candidates
There are many factors that can put you at risk for Peripheral Neuropathy:
Poorly controlled sugar levels for those with Diabetes
Alcohol abuse
B-Vitamin deficiencies
Certain viral infections, such as Epstein-Barr virus, Lyme disease, hepatitis B and C, and HIV
Autoimmune diseases, such as rheumatoid arthritis and lupus
Kidney, liver or thyroid disorders
Exposure to toxins, which may include some chemotherapy drugs or anti-retroviral agents; illicit drug use; or exposure to heavy metals such as arsenic, lead, mercury, and thallium
Peripheral Neuropathy and Diabetes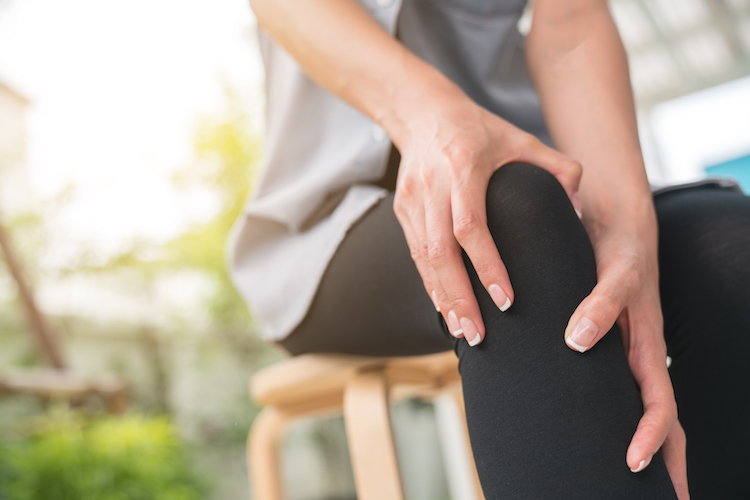 Peripheral neuropathy poses an especially grave danger to patients with diabetes. Diabetic peripheral neuropathy, or DPN, affects up to 50% of patients with diabetes. For those with this condition, it is a dangerous source of discomfort and contributes to an increased rate of mortality. Besides painful neuropathic symptoms, it results in insensitivity, which increases the risk for injuries like burns, lacerations, foot ulceration, and can even lead to amputations.(3) Thankfully, stem cell therapy can save nerves, and a result, save lives.
To determine your eligibility for stem cell therapy, schedule a comprehensive consultation with Dr. Haasis.
Personal Consultation
Dr. Haasis is here to listen. During your personal consultation, he'll give you his undivided focus, review your medical history, and examine the body parts that are being affected.
From there, Dr. Haasis will explain which strategies may work best for your case, or if further testing is necessary. If stem cells hold the answers to your neuropathic pain, the doctor will explain how the process can treat your individual physiology and symptoms. If other remedies offer more promise than stem cells, Dr. Haasis will provide those options to you openly and honestly. After all, your wellness is the bottom line. Daisy Stem Cell has offices in Asheville, North Carolina. We also have offices in Greenville, Spartanburg, Columbia, and Anderson, South Carolina.
Procedure
Stem cells show great promise for peripheral neuropathy. By injecting stem cells to the point of damage, Dr. Haasis can initiate your healing process. Stem cells release neuroprotective and neuroregenerative factors at the site of injury and in the bloodstream. These versatile cells will then begin to rebuild nerves, repair damage, and eliminate pain.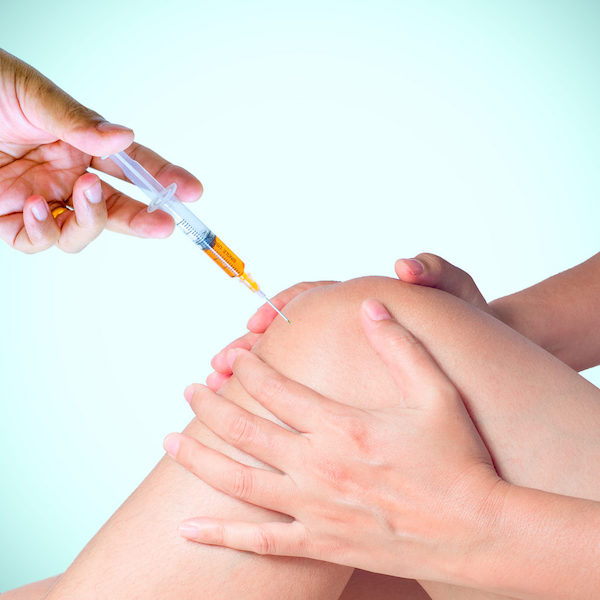 As we age, the number of stem cells in our body decreases and our ability to recover from injury is compromised. Dr. Haasis uses only Allograft stem cells. These stem cells are FDA regulated and provide high-quality biologicals for physician use. Allograft regenerative products are obtained from consenting donors that undergo extensive and comprehensive testing to meet federal government standards to ensure safe use.
If you're ready to put neuropathic pain behind you, take advantage of the gift of these stem cells, and begin your own regenerative growth.
Results
You may not notice any improvement for the first 6-8 weeks after your session. However, your stem cell injection is hard at work. Once you do begin to feel improvement, you will notice marked and continuous improvement over the next 6 months.
Turn over a new leaf, and begin a life free from the exhausting effects of peripheral neuropathy.
Dr. Haasis has gotten real results for his patients, and now it's your turn. You can learn more and read their glowing reviews here.
Complementary Procedures
Herbal supplements can be a powerful tool to feeling your very best. In addition to a healthy diet and exercise program, they support total mind and body wellness. Just one month of consistent supplements can correct an entire year of problems. One reason that herbal remedies are so popular is that plant medicines are safer and cause fewer side effects than conventional ones. However, like medicines of every kind, supplements need to be used with proper care and guidance. Dr. Haasis can recommend a potent regimen of supplements during your visit that is tailored to your health needs.
Cost
You deserve the best care at the right price. The cost of your stem cell therapy may depend on the extent of the damage being treated, and the number of sessions required to achieve a successful outcome. Dr. Haasis will provide transparent pricing at every step in the process, so please contact our clinics in either North or South Carolina, and start a conversation about your best self.
FAQ
How do I know my if pain is from peripheral neuropathy?
Neuropathic pain is different from the pain caused by other injuries because it comes from internally, and is the result of a damaged nerve. If you experience tingling or numbness in your extremities, you may be suffering from peripheral neuropathy. 
How long will it take for the stem cells to work?
You may not notice any improvement for the first 6-8 weeks after your session. However, once you do begin to feel improvement, you will notice marked and continuing improvement over the next 6 months. 
I have diabetes. Do I have to worry about peripheral neuropathy?
Unfortunately, this condition affects 50% of people with diabetes. Proper management of your blood sugar, exercise, a healthy diet, and proper foot care will increase your chances of avoiding peripheral neuropathy.
References
Castelli G, Desai KM, Cantone RE. Peripheral Neuropathy: Evaluation and Differential Diagnosis. Am Fam Physician. 2020;102(12):732-739. https://pubmed.ncbi.nlm.nih.gov/33320513/
Garcia N. Fact_Sheet_Painful_Peripheral_Neuropathy. www.neuromodulation.com. Published August 2017. Accessed January 20, 2021. https://www.neuromodulation.com/fact_sheet_painful_peripheral_neuropathy#fifteen
Tesfaye S, Selvarajah D. Advances in the epidemiology, pathogenesis and management of diabetic peripheral neuropathy. Diabetes/Metabolism Research and Reviews. 2012;28(S1):8-14. doi:10.1002/dmrr.2239