O-Shot
Conveniently located to serve the areas of Greenville, SC, Spartanburg, SC, Columbia, SC, Anderson, SC and Asheville, NC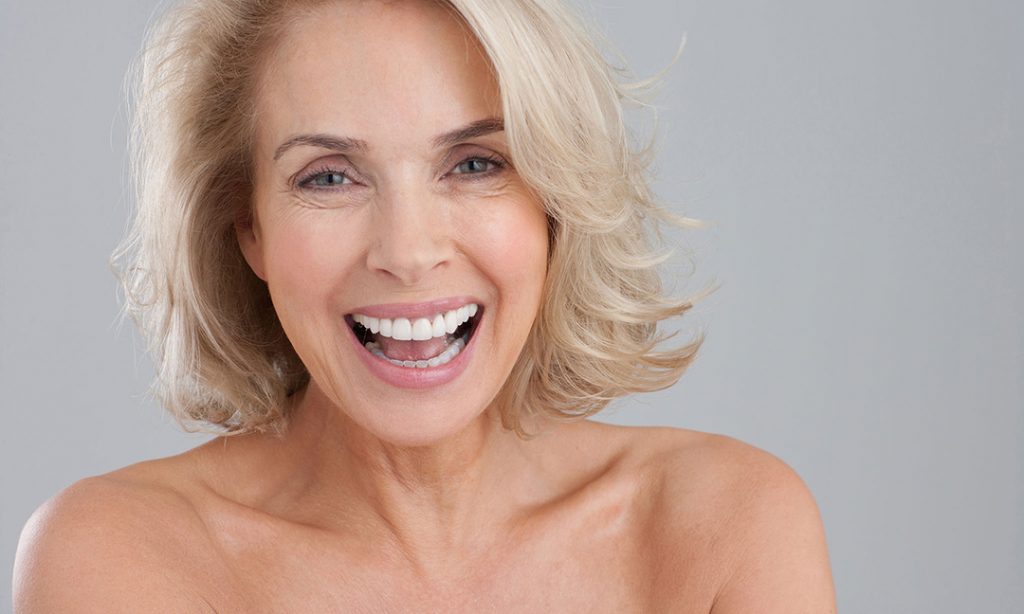 The O-Shot is a minimally invasive procedure to heighten sexual enjoyment and improve urinary health in women.
This injection uses a patient's own platelet-rich plasma (PRP) derived from a simple blood draw. This treatment triggers the body's healing abilities to rejuvenate the female genitalia and helps women enjoy a healthy and pleasurable sex life. Dr. Haasis of the Daisy Institute, uses regenerative medicine as a holistic approach to wellness, and to restore life's greatest pleasures. PRP has numerous therapeutic applications, and when applied as an O-Shot, it helps patients recapture the joys of being a woman. Start the process today by scheduling a private consultation at one of our offices throughout the Carolinas. Pay us a visit in Greenville, Spartanburg, Columbia, Anderson (South Carolina), or in Asheville (North Carolina). You can also simply call (864) 775-5682 and be connected to one of our knowledgeable team members who will assist you.
About an O-Shot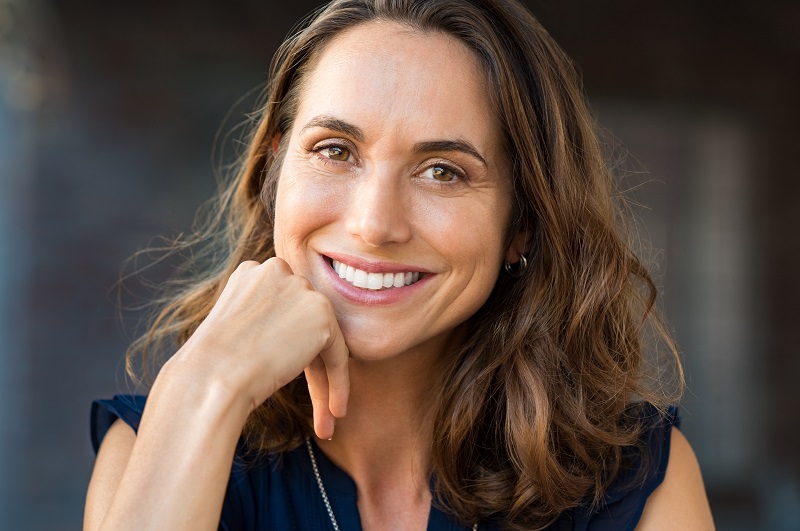 As we age, hormone production starts to decrease. This can result in a decrease in sexual desire and satisfaction, even causing painful intercourse. We all yearn for companionship and intimacy. But unfortunately, the aging process can make sexual gratification less fulfilling. An O-Shot can help. This game-changing, in-office procedure starts with a blood draw from your arm. The blood is then placed in a centrifuge that separates the platelets and growth factors to create PRP. [1] After the patient's vulva has been thoroughly anesthetized, the PRP is placed in a syringe with an ultra-fine needle that will be injected near the clitoris and the wall of the vagina to facilitate cell growth, increase blood flow, promote healing, and enhance natural tissue healing. [2] The entire process takes about 20 minutes to complete and is relatively painless. Women can start enjoying better orgasm, pleasure, and urinary function without lengthy recovery times.
While the treatment works for women at any age, women in menopausal and post-menopausal stages will see a marked improvement in their enjoyment and function. Uncomfortable symptoms such as dryness, low libido, and painful sex can be eliminated with an O-Shot. The O-Shot is also highly effective in treating urinary incontinence symptoms. Stress urinary incontinence is a common problem faced by women following childbirth or menopause. The power of an O-Shot delivers healing properties that can restore the tissue that supports healthy bladder function.
Benefits
The power of an O-Shot allows patients to rekindle their younger spirit and uncover a newfound joy in sexual gratification. The following benefits will be immediately be seen:
Heightened sexual enjoyment including stronger orgasms
Increased arousal from clitoral stimulation
Surge in sexual desire and lubrication
Tightening of the vaginal walls
Rejuvenated skin texture of the vulva
Decrease in painful intercourse and stress urinary incontinence
An O-Shot can help you reassert your youthful essence and enjoy unforgettable experiences. Make time for a frank, informative discussion with Dr. Haasis and schedule your personal consultation.
Ideal Candidates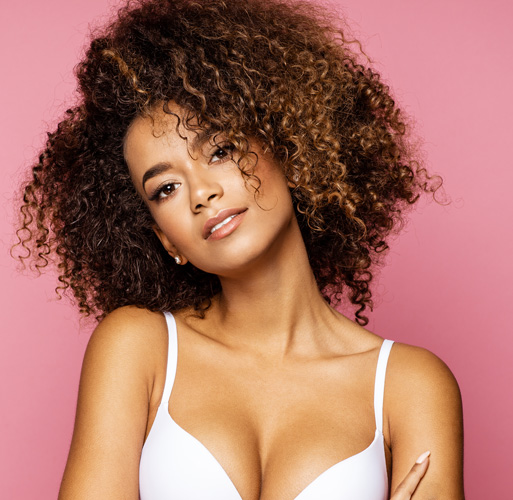 Women looking to improve their urogynecological health may benefit from an O-Shot. This treatment has helped healthy women put a stop to painful intercourse, low libido, and dissatisfaction with their most intimate functions. Patients looking to escape from urinary incontinence are also encouraged strongly to seek treatment. And although women from all age groups can benefit from the treatment, patients who have already gone through menopause can experience the most profound advantages. [3]
A personal consultation with Dr. Haasis will allow you to learn more about the benefits of PRP, have your questions answered, concerns addressed, and determine your candidacy. Use our online form to make an appointment or call us at (864) 775-5682.
Personal Consultation with Dr. Haasis
Dr. Haasis has treated thousands of patients with regenerative treatments of PRP and stem cells in the Carolinas. For over 25 years, he and his staff made it their mission to help people manage pain and improve their overall wellness for a better quality of life. We are thrilled to be able to share the kind words and rave reviews we've received from patients seeking relief from unfortunate symptoms.
Your O-Shot consultation will take place at one of our offices dotted throughout North and South Carolina. We have offices in Greenville, SC; Spartanburg, SC; Columbia, SC; Anderson, SC; Asheville, NC. This appointment will give Dr. Haasis a chance to understand your medical history, current symptoms, and get to know you. Once he has a clear picture of your unique situation, he'll be able to determine whether an O-Shot will be a beneficial therapy for you. Your consultation will come to a close with a review of your treatment plan and a discussion of how the procedure works. 
The O-Shot is a ground-breaking rejuvenation therapy that can amplify your sexual experience and improve your quality of life. Dr. Haasis is dedicated to providing patients with emerging and effective treatment technologies that provide relief and results for all his patients, and the O-Shot for women is no exception. Take the first step in improving your health with a consultation with Dr. Haasis. Or, call (864) 775-5682. While you wait, have a look at the Daisy Effect, an exciting blog focused on regenerative treatment methods.
Preparation for an O-Shot
We'll discuss the details regarding your O-Shot treatment so that you are well-informed and comfortable. And, one of the best things about the O-Shot is that not much preparation is required on your part! Dr. Haasis may instruct you to refrain from alcohol and smoking for a few days before your treatment. Since PRP therapies require drawing your blood, both can impact your treatment's success. Patients who take NSAIDs and certain other blood-thinning medications or supplements may be required to discontinue use for the week leading up to their session.
How the Procedure Works
We'll make sure you're comfortably situated in one of our warm, private treatment rooms. Then, Dr. Haasis and one of his nurses will apply a topical anesthetic to the injection sites so that you won't feel a thing. Next, a sample of blood is drawn and placed into a special centrifuge that spins rapidly to separate the important components of your blood. The PRP is formed from a high concentration of platelets. These platelets and the growth factors they contain increase collagen production, tissue repair, and promote new blood vessel growth. [4] Once separated, the platelets are cleansed, purified, and prepared for administration using an ultra-fine needle. The PRP solution is injected directly into the clitoris, other areas of the vulva, and wall of the vagina. The procedure is fast and there is no need for downtime.
Straightforward Recovery
The O-Shot is minimally invasive, so it doesn't require surgery or incisions. Women are free to resume their normal activity including sexual contact the very same day. Some patients may have minor spotting following their O-Shot. However, this should resolve itself later in the day. Some lingering feelings of numbness and swelling may occur after treatment. This is perfectly normal and should go away within a week. Feeling of mild pressure during and after the procedure may also occur. Dr. Haasis may recommend taking OTC medications such as Tylenol for 1-2 days.
Dazzling Results
Some women may experience the beginnings of a new, festive sex life right after their treatment However, most improvements start gradually, around the third week following treatment. Full benefits of the O-Shot may take up to 2-3 months to take effect. Your results can last up to 2 years, but some women repeat the injection every 12-18 months for continued results. Thanks to your personal elixir of PRP, you can restore healthy tissue and enjoy intimacy again.
Cost of an O-Shot
Reestablishing your sexual dynamism is an investment in your future. Dr. Haasis is committed to empowering every patient who comes through our doors. At your personal consultation, Dr. Haasis will discuss the range and details of your course of treatment. At this time, he will provide you with an accurate cost estimate. Contact us to learn more.
FAQ
Are O-Shots safe?
Yes. The O-Shot is a simple injection of naturally occurring substances found in our blood. It is an extremely viable treatment for improving sexual function.
Are PRP injections painful?
Most women report little to no pain from the shot. A numbing cream is applied to the treatment area for your comfort.
How long do the effects of this procedure last?
Sexual enhancement shots can last up to two years or longer. However, on average, women choose to repeat the procedure every 12-18 months for optimal results.
References