Relief for Knee Pain in Anderson, South Carolina
Conveniently located to serve the areas of Greenville, SC, Spartanburg, SC, Columbia, SC, Anderson, SC and Asheville, NC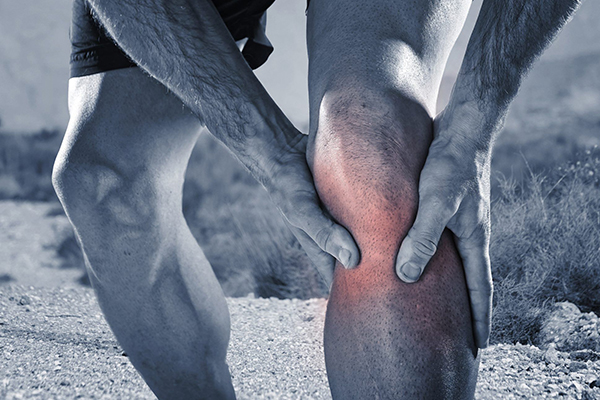 Knee pain is a common issue for aging and active individuals. In many ways, the human body isn't so different from other mechanical devices that are vulnerable to wear and tear. The knee joint is an essential point of articulation that experiences a lot of friction through heavy use. And, because it is a keystone of our body's architecture and plays a vital role in our basic mobility, the tender tissues of the knee are susceptible to injury. They are also very slow to heal. For years, electing for invasive, expensive knee surgery was the most effective way to deal with chronic knee pain. But recent advancements in science and medicine offer an appealing alternative to going under the knife.
Daisy Stem Cell Therapy provides real relief to knee pain sufferers in Anderson, South Carolina.
There Is a Better Way to Assuage Chronic Knee Pain
If you suffer from chronic knee pain, you're not alone. Degenerative diseases like arthritis affect millions of people in the United States every year.[1] If you enjoyed physically intense activities when you were younger (as so many did), maybe you've noticed that old football injury still bothers you. Your investigations into treatment for the chronic source of pain likely revealed a shockingly narrow avenue of options. The devotees of conventional medicine tend to see knee pain treatment as just a two-lane road: they either numb the pain with steadily increasing doses of prescription drugs or they schedule you for surgery and hope for the best.
Dr. Haasis has always thought outside the box when it comes to patient care. He is a medical maverick who isn't confined by the shortsighted shackles of orthodoxy.
If you're ready to consider a better way for mitigating chronic pain, reach out to Daisy Stem Cell Therapy in Anderson, South Carolina, to schedule your comprehensive consultation with Dr. Haasis. Call (864) 775-5682 to speak with one of our helpful representatives.
The Benefits of Stem Cell Therapy
New discoveries in stem cell science have revolutionized the way we treat chronic pain. Stem cell therapy harnesses your body's own regenerative power to support the healing process. Unlike drugs and surgery which have their own risks, stem cell therapy is an all-natural alternative that empowers the body to regenerate damaged and diseased tissue.[2]
Stem Cell Therapy for Knee Pain
Encourages cartilage regeneration
Reduces pain and inflammation
Increases mobility
Eliminates or delays knee surgery
Safe and simple procedure
No prescription pain meds required
Is Stem Cell Therapy Right for Me?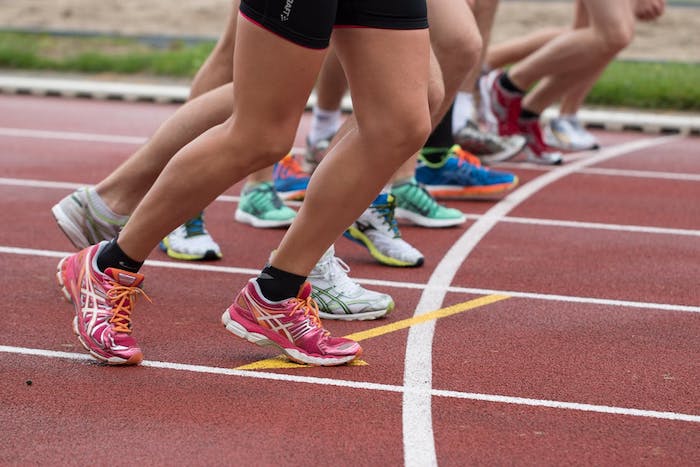 Qualified candidates suffer from chronic knee pain but they seek out non-surgical alternatives. Many of our patients have already gone the route of prescription pain medications and are not completely satisfied with the disorienting results. Fortunately, there is a third way at the Daisy Stem Cell Therapy.
Procedure & Recovery
Stem cell therapy for knee injuries is a minimally invasive procedure. Dr. Haasis will prepare the purified donor stem cells for injection.[3] Unlike risky surgery, stem cell therapy does not require any downtime.[4]
How Much Does Stem Cell Therapy for Knees Cost in Anderson, South Carolina?
Our advanced stem cell treatments are far more affordable than surgery. But cost can be quantified in a number of ways. Not included in the bottom line is your slow and hobbling recovery from an invasive operation. You might also count your quality of life as a metric, which is severely impacted by powerful and risky drugs. In all manner of measurement, you're likely to find the most lasting relief and a more reasonable cost at Daisy Stem Cell Therapy.
Contact our Anderson Office to schedule your confidential consultation. Call us at (864) 775-5682.
References