Stem Cell Therapy for Back Injuries in Greenville
Conveniently located to serve the areas of Greenville, SC, Spartanburg, SC, Columbia, SC, Anderson, SC and Asheville, NC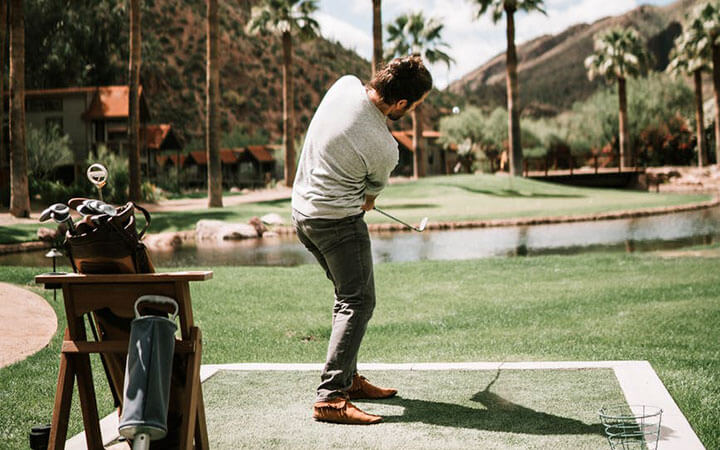 Stem cell therapy is the best integrative medical approach to debilitating back injuries.
When pain prevents you from lifting your kids/grandkids or doing chores around the house, you need relief. Spinal surgery is invasive and requires extensive recovery time. Medications are toxic and can become addictive over time. The most natural solution lurks in the human body itself. Allograft stem cells harness the vast possibilities of undifferentiated cellular structures. By applying stem cells directly where they are needed, Dr. Haasis can alleviate back pain by encouraging damaged tissue to heal organically.
Dr. Haasis is the ultimate resource for stem cell therapy to treat back injury pain. Under Dr. Haasis' expert leadership, the Daisy Institute represents worldly innovation right here in the convenience of Greenville, South Carolina.
About Stem Cell Treatment
For adults 50 years of age and younger, lower back pain is the most common health condition in the United States.[1] Torn muscles and intervertebral disc degeneration demand attention and reparation. Back problems announce themselves with radiating pulses of pain emanating from the source. To boost the body's ability to repair damaged tissue, stem cell therapy may be just what the doctor ordered.
Dr. Haasis is the resident genius of Greenville. His research into stem cell applications can put undifferentiated structures to their best use. Allograft stem cells are collected from donor tissue and diligently screened for impurities and biological matching. Dr. Haasis implements these allograft cells to the site of back injury to turbo-charge the healing process. Undifferentiated cells can evolve to become ligaments, muscle, or a wide array of specialized cells.
Benefits
Non-surgical
Minimally invasive
Utilizes the human body's natural healing properties
Stimulates the growth of healthy new tissue to repair back pain
No need for addictive pain meds
Eligible Candidates
If you struggle with debilitating back pain, then you may be an ideal candidate for stem cell therapy. Contact our Greenville office online or call (864) 775-5682 to connect with one of our caring professionals.
Private Consultation in Greenville
The reason why back pain is so persistent is that we often damage vulnerable muscles, discs, and/or ligaments faster than they can regenerate. Dr. Haasis wants to understand the root causes of your chronic back injuries and diagnose the best way to address them. Rather than further damage weakened muscles and soft tissue with invasive surgical tactics, Dr. Haasis will empower your back to strengthen itself. Stem cells amplify the body's ability to turn undifferentiated structures into specialized cells.
Tell Dr. Haasis where it hurts and he can recommend the smartest solution.
Preparation and Procedure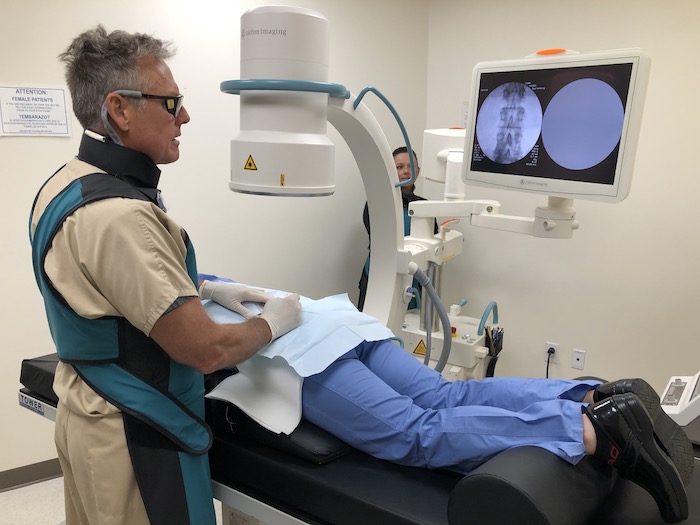 During your comprehensive consultation, you will receive detailed information to best prepare you for stem cell therapy. Depending on how extensive your back pain is, you may request local anesthetics to facilitate a comfortable injection procedure.
Dr. Haasis will explain every step of the stem cell therapy process as it plays out. The best decisions are informed decisions. Dr. Haasis will educate you about undifferentiated cells and how they can evolve in your favor.
Recovery and Results
After allograft stem cells are injected to the site of back injury pain, a medical professional will monitor your progress. You will be released to your caregiver to rest at home once you are ready to do so. Stem cell therapy is minimally invasive, meaning it requires simple injections but no extensive incisions. Downtime is short; you should be able to return to your normal routine the following day.
Recipients of stem cell therapy sometimes report improvements in their respective conditions in as few as two weeks. Results vary though, and some clients require follow-up injections to extend the benefits of stem cell treatment. To get a preview of your future satisfaction, please read our glowing reviews. We love to hear from our Greenville friends and neighbors, and we are committed to providing 5-star service to the greater South Carolina community.
FAQ
How many stem cell treatments are necessary to ease back pain?
Every patient is unique. Your back pain has different causes than anyone else's, so your stem cell therapy will be tailored to address those underlying reasons. Dr. Haasis will deliver transparent pricing for every facet of your treatment. Please contact our Greenville office to discuss payment options and budgetary concerns.
References
Drazin, D., Rosner, J., Avalos, P., & Acosta, F. (2012). Stem cell therapy for degenerative disc disease. Advances in Orthopedics, 2012. https://doi.org/10.1155/2012/961052