Relief for Knee Pain in Columbia, South Carolina
Conveniently located to serve the areas of Greenville, SC, Spartanburg, SC, Columbia, SC, Anderson, SC and Asheville, NC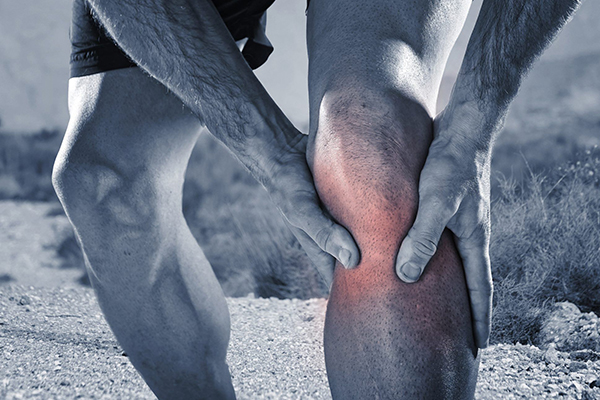 Stem cell therapy is a minimally invasive treatment for persistent aches and pains all over the body, including the knee joints. Stem cells stimulate your body's own healing ability so that you can find the non-surgical, non-narcotic relief you seek for chronic knee pain.
Daisy Stem Cell Therapy is proud to serve our South Carolina community from our Columbia location. Our offices are situated near the Lexington Medical Center for your convenience.
Stem Cell Therapy Can Sooth Chronic Knee Pain
Chronic knee pain and injury are incredibly common in the United States.[1] Injuries to the knee's anterior cartilage ligament (ACL) happen frequently when young people are playing sports. osteoarthritis and tendonitis, on the other hand, are chronic knee issues that are caused by complications associated with aging. There doesn't seem to be any demographic who isn't intimately acquainted with the agonizing knee pain.
Contact our Columbia Office to schedule your confidential consultation at the Daisy Institute for Stem Cell Therapy. Call us at (864) 775-5682.
There is a new solution that doesn't involve risky surgery or harmful drugs. Recent studies indicate that stem cell therapy offers promising avenues for knee and joint treatment. Dr. Haasis, of the Daisy Institute, is proud to bring these cutting edge treatments to his neighbors who are afflicted by knee pain in Columbia, South Carolina.
Benefits
Stem cells are different than any other cells in the body. One might even say they are the body's biological building blocks because all other specialized cells once originated from stem cells. Stem cells' ability to divide and differentiate in nearly unlimited ways grants them potent regenerative properties. In some instances, when stem cells are introduced to the injured joint, they can heal the damaged tissue there, leading to a reduction in pain and an increased range of motion.
Stem cell therapy is often called regenerative medicine for the ability of stem cells to replace and regenerate damaged and diseased tissue in the body.[2]
Benefits of Stem Cell Therapy for the Knee
Promotes cartilage growth
Decreases inflammation and pain
Improves joint mobility
Delays surgical knee replacement or reconstruction
Requires no general anesthesia
Requires little or no pain medication
Candidates
Ideal candidates for stem cell treatment are those with knee injuries that do not require major surgery to correct. They are open-minded about new and exciting science and they aren't afraid to be the first to try a revolutionary new approach to medicine. Qualified candidates should have realistic expectations for the outcomes of stem cell therapy.
Preparation & Procedure
Stem cell therapy for knee injuries is a minimally invasive procedure. Dr. Haasis will prepare the purified donor stem cells for injection into the joint's most aching areas.[3] The Daisy Institute ensures you only receive stem cells that match your body.
Recovery & Results
Unlike risky surgery, stem cell therapy does not require any downtime. Your recovery will be quick and easy. While stem cell therapy for the knees is still relatively new, recent studies provide many positive indications for the future. Reviews of preliminary studies show that stem cell injections to treat knee injuries are safe with a low risk of complications.[4]
How Much Does Stem Cell Therapy for Knees Cost in Columbia, South Carolina?
At Daisy Stem Cell Therapy, your course of treatment is customized to you. Dr. Haasis will design the scope and sequence of your stem cell therapy in a way that best meets your unique needs. At your personal consultation, the doctor will become better acquainted with your case. At this time, he will quote you an accurate cost estimate.
Contact our Columbia Office to schedule your confidential consultation at the Daisy Institute for Stem Cell Therapy. Call us at (864) 775-5682.
References