Shoulder Pain Treatment in Columbia, South Carolina
Conveniently located to serve the areas of Greenville, SC, Spartanburg, SC, Columbia, SC, Anderson, SC and Asheville, NC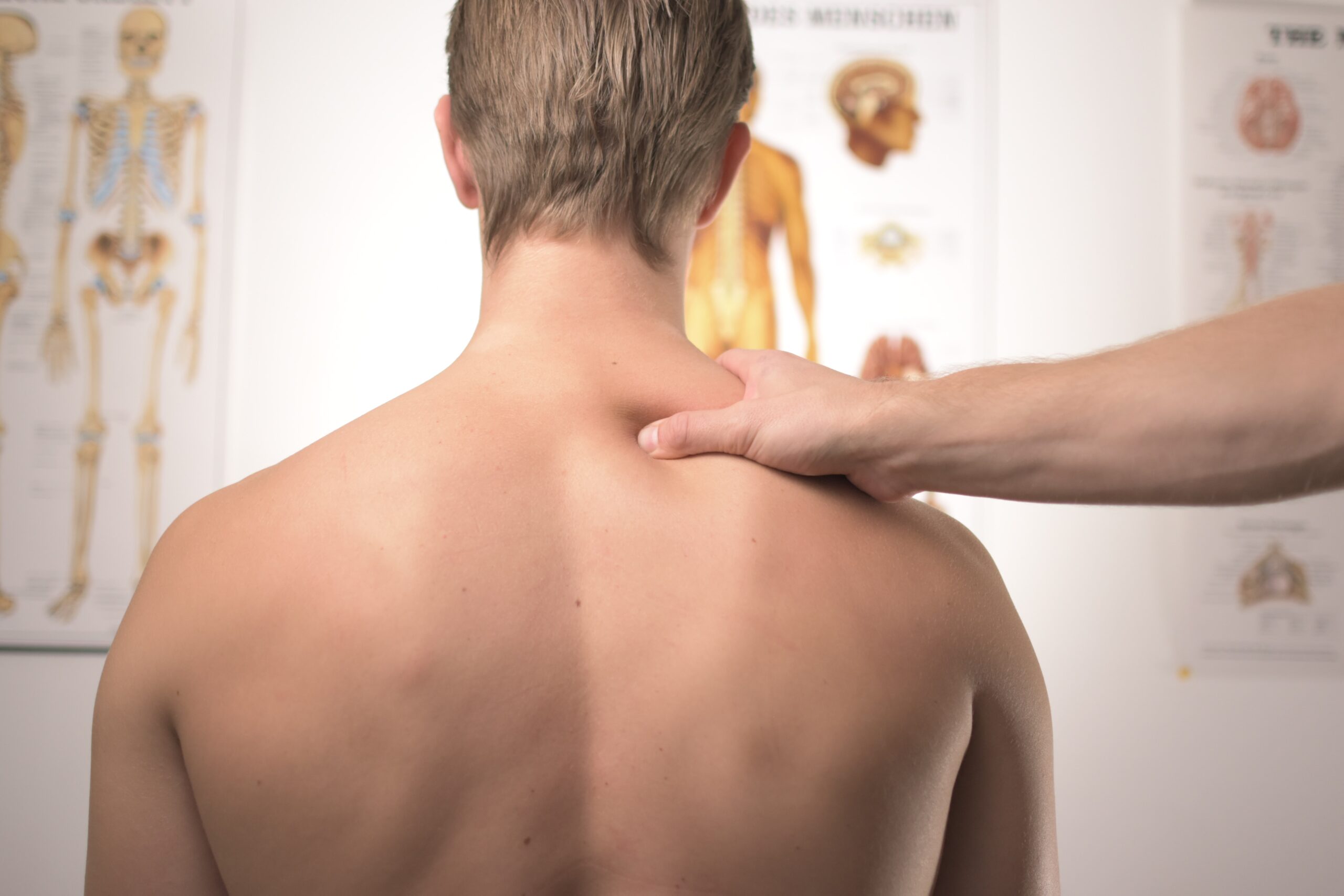 Shoulder pain is debilitating yet treatable. Limited or painful shoulder movement can hinder everyday tasks or even a simple wave "hello." In the past, the only way to alleviate pain was with ice packs, heat pads, physical therapy, pain medication, or surgery. Some of these options may temporarily reduce discomfort, but they are not lasting remedies for chronic pain. But, with modern scientific advancements and a greater understanding of the human anatomy, pain can now be controlled with minimally invasive stem cell therapy for shoulders.
To learn how stem cells can help you wave "goodbye" to shoulder pain, contact our Columbia, SC office online or call (864) 775-5682.
Stem Cell Treatment for Shoulder Pain
Stem cells are unspecialized structures with the ability to transform into other cell types and heal the body. But when the body sustains a bad injury such as a torn rotator cuff, the degenerative process exceeds the existing stem cells' regenerative capabilities. The affected area experiences pain and weakened functionality. Shoulder stem cell therapy is a treatment that harnesses the power of allograft stem cells and puts them to healing use in the injured shoulder.
Benefits
Stem cell therapy for shoulder pain is one of the fastest growing regenerative treatments in South Carolina. The use of allograft stem cells has been extensively studied and proven to repair damaged tissue and naturally heal the body. To benefit from shoulder treatment in Columbia, SC, contact Dr. Haasis.
Eligible Candidates
Candidates for shoulder stem cell therapy include healthy men and women who struggle with one or more of the following conditions.
Private Consultation in Columbia, SC
The initial consultation is a vital part of the stem cell therapy process. Dr. Haasis will examine your shoulder and determine if stem cell therapy can address your injury and pain. If you are a good candidate, Dr. Haasis will discuss treatment specifics such as injection location, recommended number of sessions, and cost. Please schedule your consultation online or call (864) 775-5682.
Preparation and Procedure
Dr. Haasis employs the allograft system, which means he does not harvest cells from his patients. There is less preparation involved with the allograft method than there would be if we collected stem cells from adipose (fat) tissue. Instead, Dr. Haasis thoroughly screens and verifies his donor cells from a trusted source so that he can pass the peace of mind on to you.
Dr. Haasis uses state-of-the-art injection techniques to guide the allograft cells precisely and safely.
Once inside the shoulder joint, stem cells have the capability to fix cartilage in several ways. The stem cells will secrete various soluble factors which mend tissue with cytokines and growth factors that stimulate the repair and restoration of cartilage.[3] The entire process usually takes approximately 2 hours but varies according to each individual patient.
Recovery and Results
There is very little downtime associated with stem cell shoulder treatment. You may experience slight redness and a tender sensation in the injections sites, but this will subside after a few hours.
Dr. Haasis advises his patients not to lift weights or heavy items for about 3 weeks. After shoulder stem cell therapy, improvement will continue to flourish for four months. To get a preview of your future satisfaction, please visit our reviews page.
FAQ
How much does shoulder pain treatment cost in Columbia, SC?
The cost of stem cell therapy varies according to the extent of the shoulder pain and the number of sessions required to alleviate said pain. Dr. Haasis will provide you with transparent pricing as part of your comprehensive consultation. Please call (864) 775-5682 to schedule an appointment and get ready to feel better on a cellular level. 
References
van den Hoek, J., Boshuizen, H. C., Roorda, L. D., Tijhuis, G. J., Nurmohamed, M. T., van den Bos, G. A., & Dekker, J. (2017). Mortality in patients with rheumatoid arthritis: a 15-year prospective cohort study. Rheumatology International. 37 (4) 487–493. https://doi.org/10.1007/s00296-016-3638-5
Wilk, K. E., Reinold, M. M., Dugas, J. R., Arrigo, C. A., Moser, M. W., & Andrews, J. R. (2005). Current concepts in the recognition and treatment of superior labral (SLAP) lesions. Journal of Orthopaedic & Sports Physical Therapy, 35(5), 273-291. https://www.jospt.org/doi/10.2519/jospt.2005.35.5.273
Lo Monaco, M., Merckx, G., Ratajczak, J., Gervois, P., Hilkens, P., Clegg, P., Bronckaers, A., Vandeweerd, J. M., & Lambrichts, I. (2018). Stem Cells for Cartilage Repair: Preclinical Studies and Insights in Translational Animal Models and Outcome Measures. Stem Cells International, 2018, 9079538. https://doi.org/10.1155/2018/9079538